[ad_1]

Back Roads has languished largely unseen since its completion in 2017, and one can see why: lurid to the point of absurdity, this adaptation of a 1999 novel by co-screenwriter Tawni O'Dell is preposterously self-serious and doesn't augur well for a hyphenate career for leading man Alex Pettyfer, the English actor (of Magic Mike fame) here doubling for the first time as director.
Set in rural America with Louisiana standing in for the Pennsylvania of the book, the film tells of Harley (Pettyfer), whose first appearance suggests an Abercrombie & Fitch store model waiting to happen, aptly glowering gaze and all.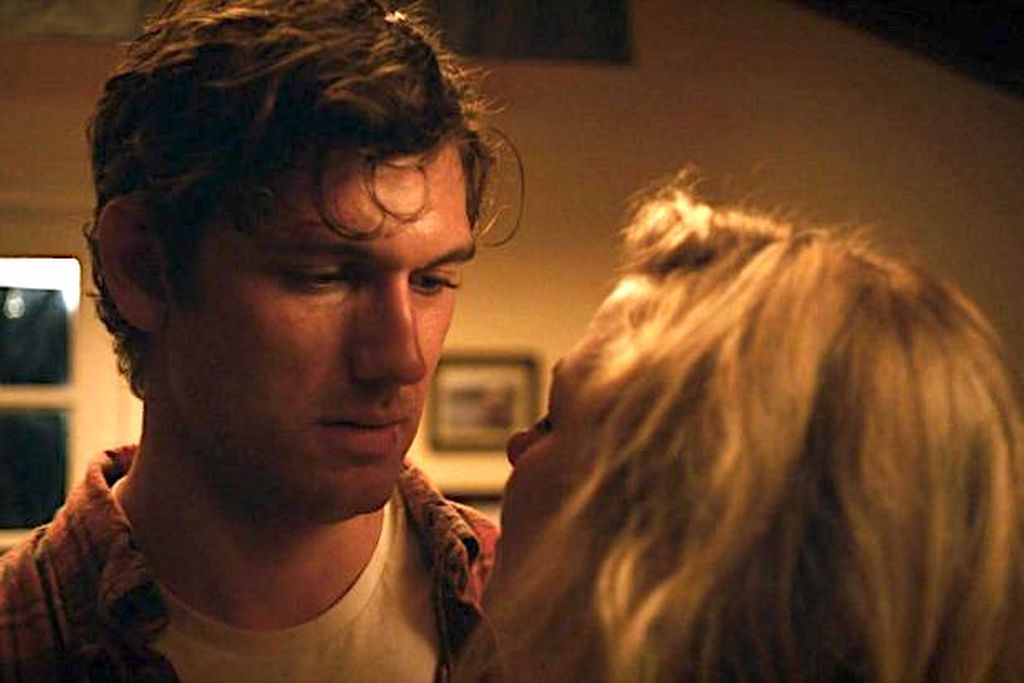 In fact, Harley is a woebegone store employee with killer cheekbones who must tend to his three younger sisters once their mother (Juliette Lewis, doing fine work against the odds) is sent to prison for murdering their dad. Harley, bless him, would much rather be having sex than playing the impromptu parent, at which point cue much rumpy-pumpy and a pile-up of revelations that is likely to leave you not so much gasping as rolling your eyes.
The eldest of the daughters (a ceaselessly shrill Nicola Peltz) signals trouble from her first appearance traipsing about in lingerie and having unbridled sex within sight of Harley, who isn't best pleased, not least because he hasn't been having much luck with the ladies of late. (As if.) That's until such time as he meets Callie (Jennifer Morrison, with Pettyfer, pictured above), an older married woman who takes advantage of her husband's frequent absences to engage Harley in one of several trysts that play like outtakes from The Postman Always Rings Twice. Morrison's comparative understatement, it must be said, proves welcome in light of the feverish overdrive towards which the film builds. 
Back Roads bears no relation to the Sally Field starrer of the same name from 1981. Instead, it's a gloomy affair that might have at least elicited the odd erotic frisson if, say, it had been made by Adrian Lyne in his prime, given that the Fatal Attraction director shares screenwriting credit here. If you're going to engage with adultery and incest and lord knows what else, you'd be well-advised to exhibit a subversive sense of playfulness and daring along the way. This movie, by contrast, feels dutifully by-the-book: Pettyfer should have given himself fewer close-ups and taken a longer, closer look at the script.


[ad_2]