[ad_1]

Psychological thriller Black Narcissus looks to be one of the biggest shows on TV this Christmas.
Starring Gemma Arterton, Jim Broadbent and the late Diana Rigg, the three-part series will air on three consecutive nights from Sunday 27 December, with viewers sure to be enthralled by the show's seductive world.
Black Narcissus has an interesting history, as it's based on a 1939 novel by Rumer Godden that was first adapted for the screen in 1947.
The film version starred Deborah Kerr and Kathleen Byron and won multiple Academy Awards, with Martin Scorsese hailing it as "one of the first truly erotic films" and a key inspiration for 2010's Shutter Island.
Now, the book has been adapted for the small screen with a mini-series that first debuted on FX in the US back in November.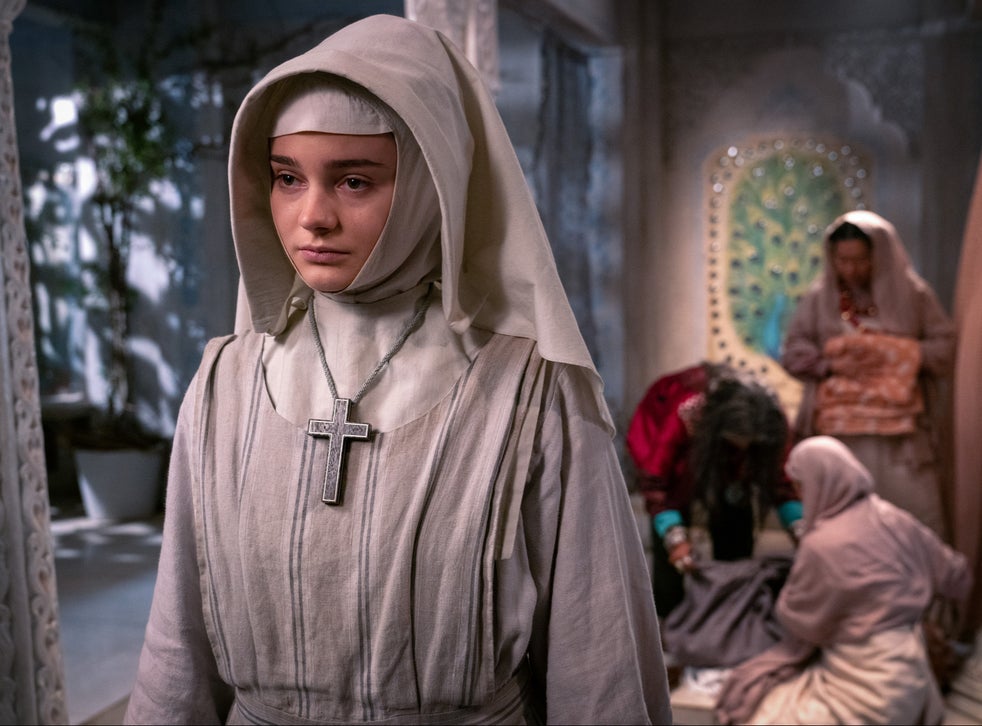 Black Narcissus is set in the 1930s and tells the story of a group of Anglican nuns led by Sister Clodagh (Gemma Arterton), who are sent to establish a new church in the remote Himalayas.
But when they arrive, the group discover that the palace they hope to transform was once lived in by an Indian Raja and is covered in erotic paintings.
Amid fears that the building is haunted, the nuns begin to fear that they are going mad as they find their sexual desires awakened for the first time.
The show features a strong cast of female performers, including one of the final performances of Game of Thrones star Diana Rigg, who died in September, aged 82.
Black Narcissus begins on BBC One on 27 December at 9pm on BBC One.
[ad_2]