[ad_1]

With Loch Awe, Stuart returns to Glasgow, while his third book is set in the Hebrides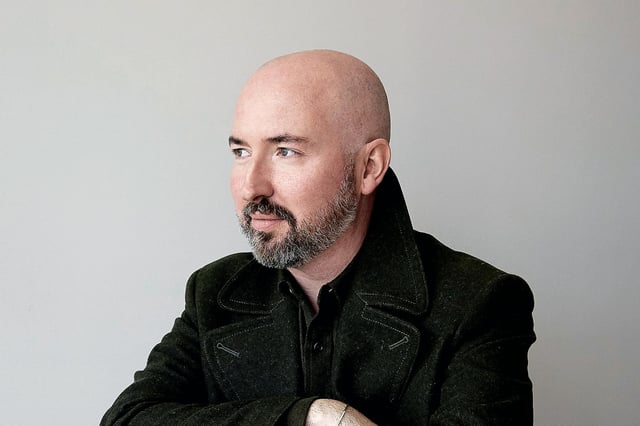 Scottish Booker winner Douglas Stuart has completed his second novel, Loch Awe, and is working on his third, set in the Outer Hebrides.
Winner of the 2020 Booker Prize for fiction Douglas Stuart has already written his second book and is currently writing his third, both novels set in Scotland.
The Glaswegian author of Shuggie Bain says Loch Awe, named for Scotland's largest loch and again set in his home city of Glasgow, is with the publisher and the unnamed third book, focused on the Outer Hebrides, is a work in progress.
"Loch Awe is a love story, again set in Glasgow in the 1990s," says Stuart. "It's about two boys that are falling in love but are separated by sectarian and territorial gang lines. They're falling in love across the Catholic/Protestant divide."
Shuggie Bain by Glaswegian author Douglas Stuart won this year's Booker Prize for Fiction.
Speaking about the second novel on Radio 4's Front Row programme after his Booker win, Stuart said, "I think I'm always writing about a sense of loss and a sense of longing and belonging and in Shuggie Bain we leave Shuggie on the brink of manhood. He is 15 and his entire experience has been about saving his mother.
"So I wanted to look at a totally different story about two teenage boys who were growing up queer in Glasgow in the 90s but were separated by sectarian divides. It's really about masculinity and about how we tell young boys there's a certain way to be and the protagonist is sent to the very north of Scotland in order to man up and that has disastrous consequences for him throughout his whole life."
Not a continuation of Shuggie Bain, but there are thematic similarities in Loch Awe with the Booker winner.
"I think I'm always writing about tender souls in tough places," and "how brave it can be to be gentle," Stuart said on Front Row.
The third book, a work in progress, is the product of almost three months on a research trip travelling in the Outer Hebrides last year before Covid, where Stuart met people in the textile and crofting trades and amassed 80 hours of audio recordings and interviews with the islanders.
"I've always been really struck by the romance of the isles but also what it must really be like to live there. I think I have a notion of the romance of it but I think real life is always not so romantic."
With two of his short stories about loneliness and queer loneliness published in The New Yorker earlier this year, Stuart wanted to write think about the Islands in that way.
"It was the trip of a lifetime," he says. "When I got on the islands I knew only two people but as soon as I met somebody and said 'I'd love to know more about crofting, or sheep or what the ocean means to young kids, they'd be like 'away to the other side of the village and talk to Christine with the red door'. Being a city boy and a New Yorker now I would say 'can you call or email her and make an appointment?', and they were like 'away and chap the door!' Sure enough, you just go and chap the door – if you did that in New York you'd be in trouble. But in the Outer Hebrides I was met with such generosity and warmth and I don't think I came away from any house without a bellyful of pancakes."
Long a champion of Scottish textiles, whether lambswool, Harris Tweed or cashmere spun out of Kinross in the fashion career he established in New York while writing Shuggie in his spare time, Stuart had always wanted to see how tweed was made in sheds on the islands.
"When tweed really fell out of vogue in the 1980s the Hebrides were battered by unemployment but we never ever talk about that because we're so fixated on Glasgow and the Central Belt. Now to see the resurgence of people wanting to support the artisanal crafts, or products with a story, that is amazing. Seeing the home weavers, suddenly I saw my textiles and my writing come together and I felt like I was at home."
With a degree in textiles from Heriot-Watt University School of Textiles and Design in Galashiels, specialising in knitwear, followed by a masters in menswear at the Royal College of Art in London, Stuart landed a job with Calvin Klein on graduation and also worked with Ralph Lauren, living in New York since 2000. However, working at the luxury end of the market making clothes was not a great fit for Stuart who says as a boy "everything I wore came out of a catalogue or my mother had to pay off on layaway or tick", and he moved on to The Gap, Banana Republic and Jack Spade, which better suited his desire to make clothes the "people I loved and grew up around could afford".
With Shuggie Bain taking off, Stuart took a step back from fashion to concentrate on writing full time. Although Shuggie is his first published work, he has been writing for 14 years – on the subway commute to work, at weekends and in the evenings – and besides the novels, writes short stories, the New Yorker publishing his Found Wanting and The Englishman this year, with his essay Poverty, Anxiety, and Gender in Scottish Working-Class Literature published by the literary website Lit Hub.
[ad_2]