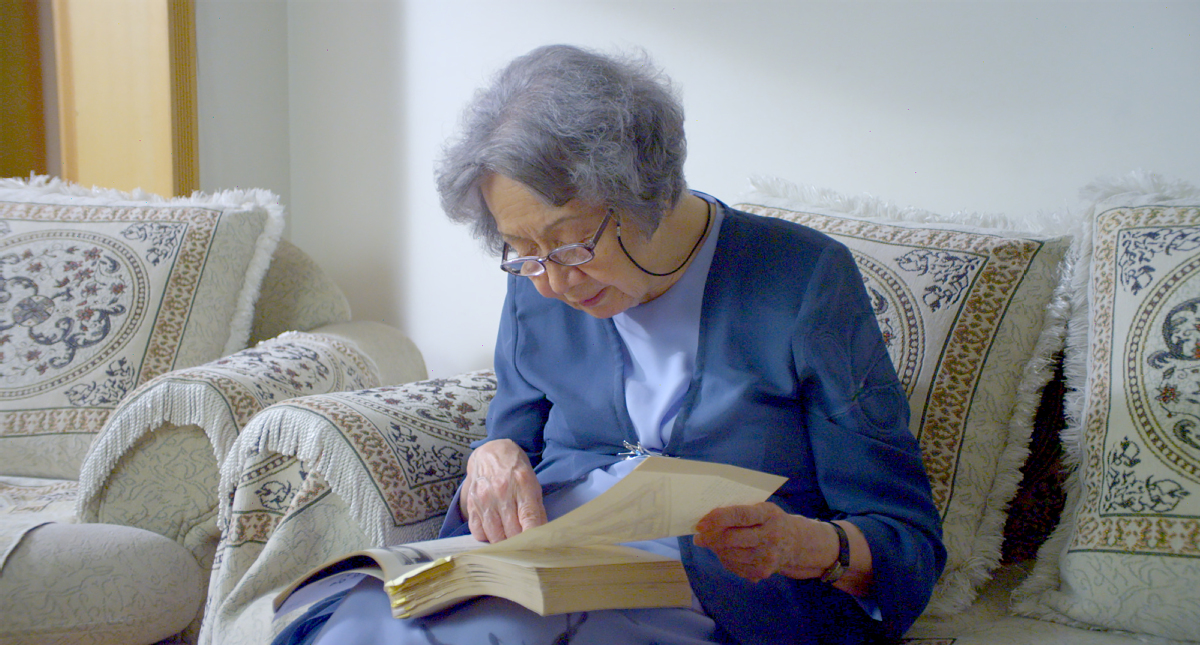 Like the Dyer's Hand, a 120-minute documentary about traditional Chinese literature scholar Florence Chia-ying Yeh, opens across more than 3,000 member cinemas of China National Arthouse Film Alliance today.
As the first biographical film authorized by Yeh, who turned 96 in July, the movie looks back at her legendary life through interweaving interviews of her and scholars and literature enthusiasts.
Producers said the crew traveled to 10 areas in China, the United States and Canada, and interviewed 43 people close to Yeh, mostly her students – such as writers Pai Hsien-yung, Hsi Muren and sinologist Stephen Owen.
Born in 1924 to a literary family in Beijing, Yeh graduated with Chinese literature major from Fu Jen Catholic University, demonstrating her gift in poetry at a young age. After she got married and moved to Taiwan with her husband in 1948, she worked as an educator, traditional Chinese literature researcher and writer.
As one of a few Chinese scholars who toured the United States to teach traditional Chinese poetry in English in 1960s, Yeh worked at Harvard University and Michigan State University before settling down in Canada as a lifetime professor at the University of British Colombia.
Director Chen Chuan-xing likened Yeh to Odysseus, the ancient Greek poet Homer's famous literature figure who wanders for 10 years to try to get back home, explaining that the documentary tries to display Yeh's lifelong pursuit of freedom and her quest to find her physical and spiritual hometown.
Producer Liao Meili said director Chen insisted the film should get a theatrical released in spite of the COVID-19 influence over domestic cinema chains, as the director believes only theaters' audio effect could fully capture the charm of Chinese poems.
The film held a premiere in China Film Archive in Beijing on Oct 14, inviting Chen and writer Xu Zhiyuan to discuss Yeh's influence and contribution as a post-screening activity.