[ad_1]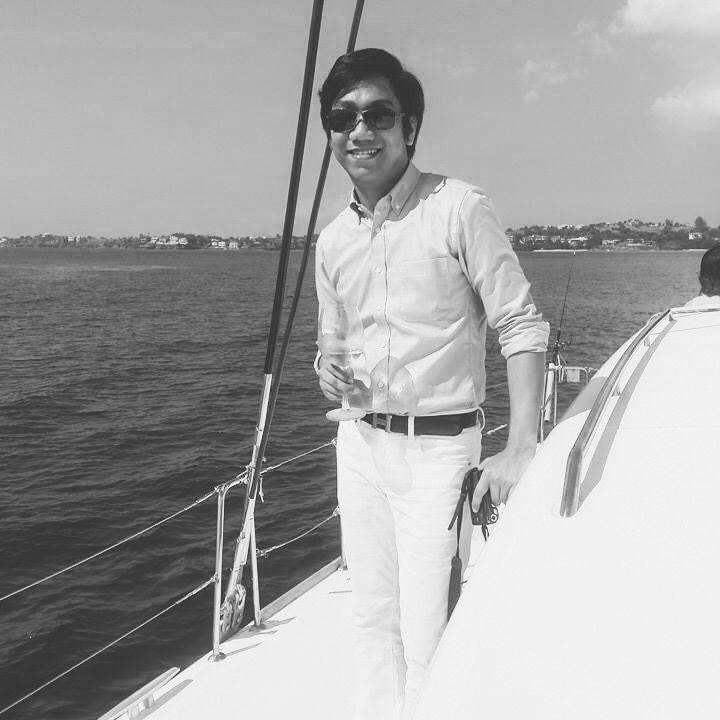 By Franz Sorilla IV

April 07, 2021
Read these quotes to your writer friends or loved ones who need some motivation today for their craft.
A journey begins with a single step, the old adage says. Indeed, for us writers, we all began with our scribbles in our notebooks or our short journal entries online. There may be days that we have become frustrated with ourselves—our way of writing, our voice, characters lost in our own plots—but we keep on writing. For this special day, let us altogether give a young writer who is also on the same crossroads some words of encouragement.
"Ang maipapayo ko, unang una, magpakahusay sila bilang mga manunulat… 'yung anyong kanilang gagamitin bilang behikulo sa pagpapahayag ng kanilang mga kaisipan at mga layunin sa buhay ay kinakailangang matutuhan nilang sinupin. Maging napakahusay sila: bilang makata, bilang kwentista, bilang mandudula. Ngayon, kapag ka meron nang pagpapasiya ang manunulat na ito ang anyong aking gagamitin, kailangan kilalanin din niya na ang pagsusulat ay hindi para sa kaniyang sarili lamang o para sa mundo, kundi sa isang spesipikong lipunan… orientasyon sa mga spesipikong problema ng lipunang kanilang kinabibilangan."
["What I can advise, first, they should master the craft of writing… the form that they will use as a medium to effectively communicate their philosophies and objectives in life. Let them be masters: as poets, as fictionists, as playwrights. Now, when they have determined the kind of writer they want to be, they need to understand that writing is not only for their sake or for the world, but for a specific society… (their writings) should address specific problems in the society that they belong to."]
"At times I wondered whether writing was not a solipsistic luxury in countries like mine, where there were scant readers, so many people who were poor and illiterate, so much injustice, and where culture was a privilege of the few. These doubts, however, never stifled my calling, and I always kept writing even during those periods when earning a living absorbed most of my time. I believe I did the right thing, since if, for literature to flourish, it was first necessary for a society to achieve high culture, freedom, prosperity, and justice, it never would have existed. But thanks to literature, to the consciousness it shapes, the desires and longings it inspires, and our disenchantment with reality when we return from the journey to a beautiful fantasy, civilisation is now less cruel than when storytellers began to humanise life with their fables. We would be worse than we are without the good books we have read, more conformist, not as restless, more submissive, and the critical spirit, the engine of progress, would not even exist. Like writing, reading is a protest against the insufficiencies of life. When we look in fiction for what is missing in life, we are saying, with no need to say it or even to know it, that life as it is does not satisfy our thirst for the absolute—the foundation of the human condition—and should be better. We invent fictions in order to live somehow the many lives we would like to lead when we barely have one at our disposal."
"Pagka nagsusulat ka, relate ka sa lahat ng character mo… Kailangan may sympathy ka sa kanila. You have to fall in love in love with your character. Hindi ikaw ang nagdedesisyon para sa mga character mo, sinusundan mo lang yung isip nila. Kasi kung hindi mo sila mahal, hindi mo maaasahang mahalin ng mga reader mo ang mga character mo."
["When you write, you relate with your characters… You should sympathise with them. You have to fall in love with your characters. You do not decide for your characters, you just follow their mindset. If you do not love them enough, you should not expect your readers to love your characters."]
"Important turning points in a writer's career—perhaps in many kinds of career—are like these. Often, they are small, scruffy moments. They are quiet, private sparks of revelation. They don't come often, and when they do, they may well come without fanfare, unendorsed by mentors or colleagues. They must often compete for attention with louder, seemingly more urgent demands. Sometimes what they reveal may go against the grain of prevailing wisdom. But when they come, it's important to be able to recognise them for what they are. Or they'll slip through your hands.
"I've been emphasising here the small and the private because essentially that's what my work is about. One person writing in a quiet room, trying to connect with another person, reading in another quiet—or maybe not so quiet—room. Stories can entertain, sometimes teach or argue a point. But for me, the essential thing is that they communicate feelings. That they appeal to what we share as human beings across our borders and divides. There are large glamorous industries around stories; the book industry, the movie industry, the television industry, the theatre industry. But in the end, stories are about one person saying to another: This is the way it feels to me. Can you understand what I'm saying? Does it also feel this way to you?"
"We are a jaded lot, we in our threatened world. We are good for irony and even cynicism. Some words and ideas we hardly use, so worn out have they become. But we may want to restore some words that have lost their potency.
"We have a treasure-house of literature, going back to the Egyptians, the Greeks, the Romans. It is all there, this wealth of literature, to be discovered again and again by whoever is lucky enough to come upon it. A treasure. Suppose it did not exist. How impoverished, how empty we would be.
"We own a legacy of languages, poems, histories, and it is not one that will ever be exhausted. It is there, always.
"We have a bequest of stories, tales from the old storytellers, some of whose names we know, but some not. The storytellers go back and back, to a clearing in the forest where a great fire burns, and the old shamans dance and sing, for our heritage of stories began in fire, magic, the spirit world. And that is where it is held, today.
"Ask any modern storyteller and they will say there is always a moment when they are touched with fire, with what we like to call inspiration, and this goes back and back to the beginning of our race, to the great winds that shaped us and our world.
"The storyteller is deep inside every one of us. The story-maker is always with us. Let us suppose our world is ravaged by war, by the horrors that we all of us easily imagine. Let us suppose floods wash through our cities, the seas rise. But the storyteller will be there, for it is our imaginations which shape us, keep us, create us – for good and for ill. It is our stories that will recreate us, when we are torn, hurt, even destroyed. It is the storyteller, the dream-maker, the myth-maker, that is our phoenix, that represents us at our best, and at our most creative."
[ad_2]