Here are all the new science-fiction TV series due to launch in 2021. Science-fiction and fantasy have always been important aspects of fiction, with skilled writers creating immersive worlds that act as mirrors to human nature. Television became the natural home of sci-fi, with long-running shows like Star Trek and Doctor Who proving to have an appeal that runs through the decades.
2020 has, of course, been a difficult year for the TV industry, with production of the next wave of sci-fi shows disrupted by the coronavirus pandemic. For all that's the case, though, the next 12 months will see some phenomenal shows hit the small screen or become available on streaming services. There will be returning stars – the likes of Stranger Things and The Mandalorian – and there will also be a whole host of new additions. Indeed, networks and streaming services now appear to be in something of a competition, each attempting to create the next cultural phenomenon.
Continue scrolling to keep reading
Click the button below to start this article in quick view.
Related: Every Sci-Fi Movie Releasing In 2021
So here are all the science-fiction TV shows due to launch in 2021, from quirky comedy Resident Alien to the new Star Wars spinoffs. Note this list only includes shows confirmed to come out in 2021; while both CBS and Discovery are working on a number of Star Trek and Star Wars shows right now, release dates haven't really been discussed, and several could wind up coming out in 2022. The list begins with those whose exact dates have already been confirmed and then runs through the rest.
Resident Alien – January 27
First out the gate is Resident Alien, a comedy-drama series due to kick off on Syfy on January 27. Resident Alien stars Alan Tudyk as Doctor Harry Vanderspeigle, a doctor who lives in a small town in Colorado and is called upon by the local police to help investigate a murder. There's just one catch; Harry is actually an alien named Captain Hah Re, who is attempting to hide out on Earth. Although Hah Re is trying to fit in, he still hasn't mastered social interactions, and as a result, he's pretty excited at the opportunity to fit in by solving a murder. Resident Alien looks absolutely hilarious.
Related: Resident Alien: Watch the First 7-Minutes of Alan Tudyk's New Syfy Series
Tribes of Europa – February 19
Netflix's Tribes of Europa will welcome viewers to the year 2074, in a vision of a dystopian Europe that has been split into rival tribes vying for control of the continent. Three siblings, Kiano, Liv, and Elija are drawn into the wars when they stumble upon a mysterious cube that they believe is a threat to the future of the entire human race. This Netflix Original is one of the streaming giant's German shows, and previous ones – notably Dark and Barbarian – have been well worth checking out, so this could be an enjoyable release. The trailer suggests Tribes of Europa will use two languages, German and English, with subtitles.
The Book of Boba Fett – December 2021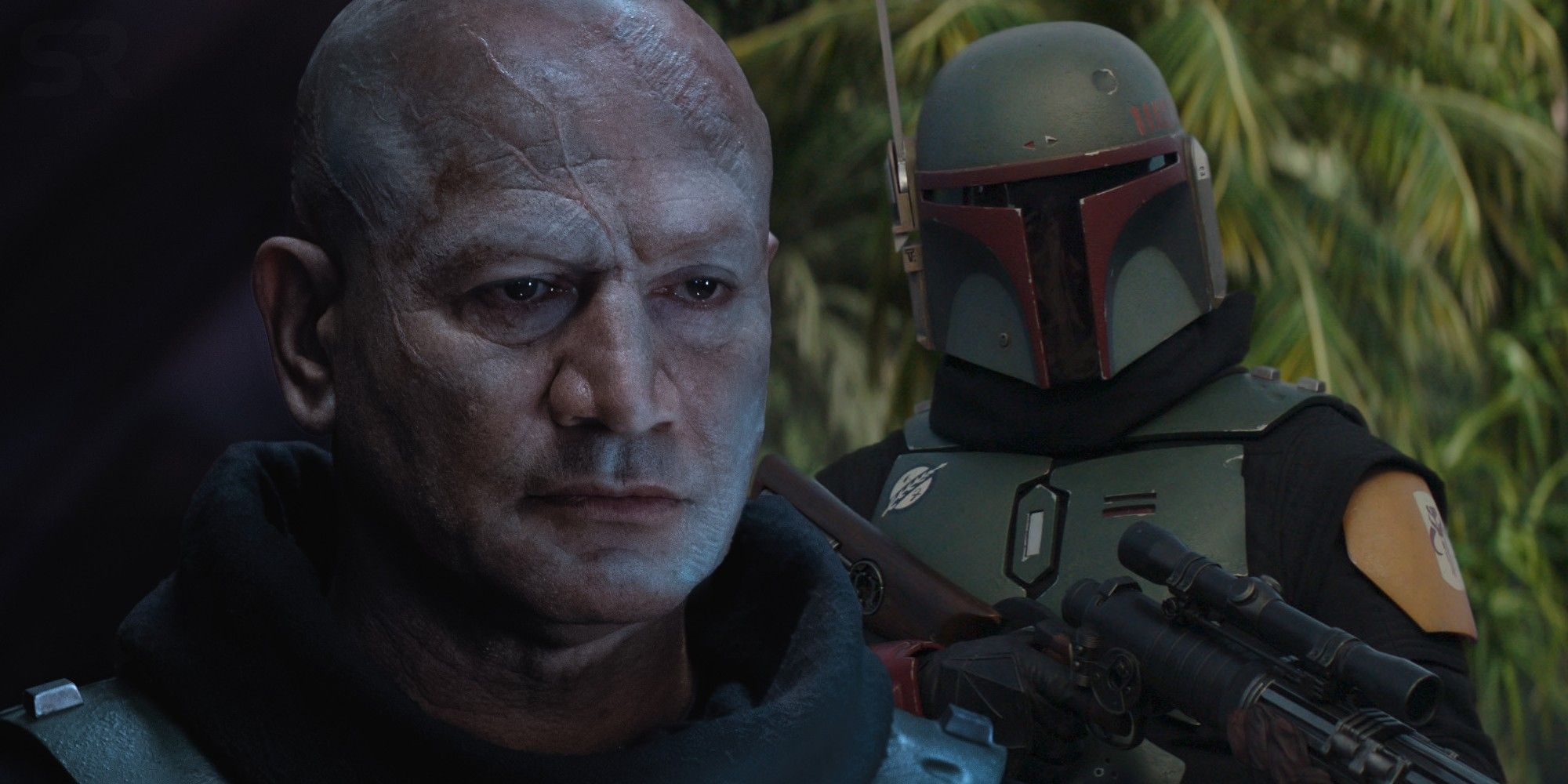 December should be exciting for Star Wars fans, with the confirmed release of The Book of Boba Fett. This TV series will star Temuera Morrison as Boba Fett, with the bounty hunter reclaiming his armor in The Mandalorian season 2, and Ming-Na Wen will return as his ally, Fennec Shand, as well. The story is unclear at the moment, but it's likely to pick up from the post-credit scenes of The Mandalorian season 2, which saw Boba Fett kill Bib Fortuna and claim the throne of Jabba the Hutt on Tatooine. This may also mean the series will feature the return of Timothy Olyphant's Cobb Vanth, a Marshal who used to wear that armor and also lives on Tatooine.
Related: Everything We Know About The Book Of Boba Fett
Foundation
Isaac Asimov's Foundation novels are widely considered some of the most important and influential science-fiction books of all time, and Apple TV+'s Foundation series will finally bring this story to life on the small story. Apple TV+ is a competitor with streaming services like Netflix and Disney+, and Foundation is probably its most promising show to date. The cast features Emmy award winner Jared Harris as star Hari Seldon, Lee Pace as Galactic Emperor Brother Day, Laura Birn as his aide Demerzel and Terrence Mann as Brother Dusk, the eldest member of the ruling family. Production was delayed to the coronavirus pandemic, but Apple has confirmed this is still expected to release sometime in 2021.
Halo
2021 looks set to be the year the much-delayed Halo TV series finally becomes a reality. It was first announced back in 2013, but it wasn't until April 2019 that Pablo Schreiber was cast as the Master Chief. Some of the production decisions have caused controversy among fans of the Halo games, including race-swapping of secondary characters and the decision to introduce a human who has been brought up to believe in the fanatical alien Covenant. As with many TV shows, production was disrupted in 2020 by the pandemic, with filming of the sixth episode and reshoots for the first five pushed back. Halo is still expected to come out in early 2021.
Pantheon
In March 2020, AMC signed off on a two-season order for the animated series Pantheon. Based on a series of short stories by Ken Liu, Pantheon season 1 will focus on a bullied teen named Maddie who receives mysterious help and guidance online – only to discover she is being assisted by her dead father, David. He is the first of a new kind of being, an Uploaded Intelligence whose consciousness has been preserved on the Internet, and Maddie soon finds herself drawn into a global conspiracy that threatens to trigger World War III. This is the first animated series ever ordered by AMC, and it's due to come out sometime in 2021.
Star Trek: Prodigy
The Star Trek franchise is bigger than ever, and one of the most entertaining ideas in the works is Star Trek: Prodigy. This animated series will follow a group of lawless teens who discover a derelict Starfleet ship and head off into the stars on a voyage of adventure, meaning and salvation. It will feature the return of Kate Mulgrew as Admiral Janeway, who will presumably serve as a mentor figure to these kids. It's going to be fascinating to see Star Trek expand into a very different style of TV series.
Star Wars: The Bad Batch
Speaking of spinoffs, Lucasfilm has confirmed 2021 will also see the launch of Star Wars: The Bad Batch. This spins out of Star Wars: The Clone Wars season 7, starring a group of rough-and-ready Clone Troopers in the aftermath of Star Wars: Episode III – Revenge of the Sith. This period – between the prequels and the original trilogy – is known as the "Dark Times," and apparently the Bad Batch will be forced to become mercenaries. They sound rather like the Star Wars equivalent of the A-Team, and there have been hints they'll get drawn into the rise of a criminal organization called Crimson Dawn. This will air exclusively on Disney+.
Related: Star Wars' Bad Batch Team & TV Show Time Period Explained
Star Wars: Visions
Another Disney+ Star Wars exclusive, Star Wars: Visions will give the franchise an anime spin. Precious little is known about this original series of short films, described as a celebration of the Star Wars galaxy. It's possible this follows the tradition of reinterpreting classic stories in a new format, in which case the stories will be familiar, but the artistic style will be seriously enjoyable.
Station Eleven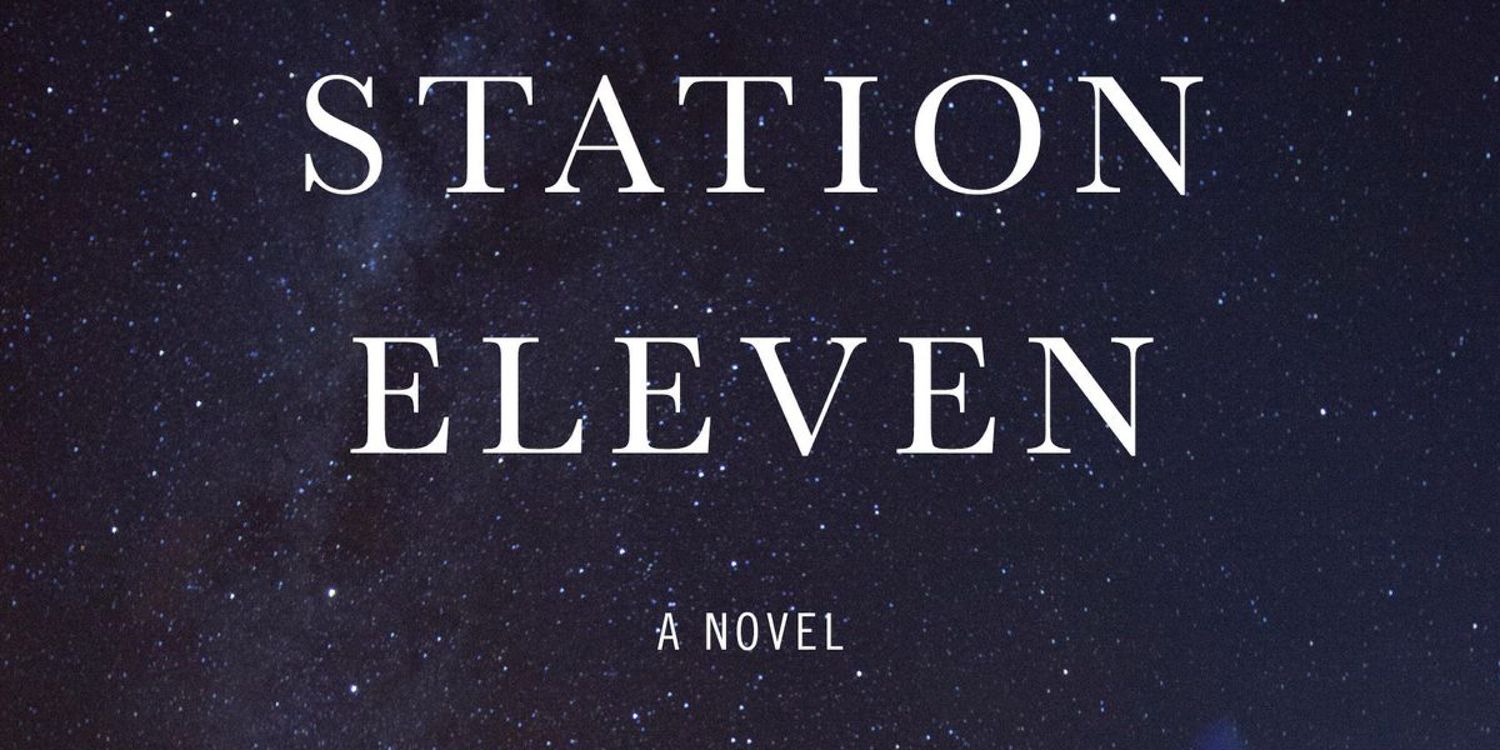 Dystopian science-fiction still remains quite popular, and consequently, in May 2019, WarnerMedia signed up to adapt the apocalyptic novel Station Eleven by Emily St. John Mandel. Nabhaan Rizwan and Philippine Velge have signed up as series leads, while the cast also includes the likes of Mackenzie Davis, Himesh Patel, and David Wilmot. This could well be one of the most eyebrow-raising sci-fi TV shows of the year because as popular as Mandel's novel may be, its topic seems a little too on-the-nose now; it's set in a world where the Earth's population has been decimated by a global pandemic. "I don't know who in their right mind would want to read Station Eleven during a pandemic," Mandel herself opined on Twitter – but sales skyrocketed in 2020, so presumably there's an appetite.
More: The Best Sci-Fi Movies Of 2020
WandaVision: The Fake Commercials Are From Wanda's Worst Memories
About The Author