[ad_1]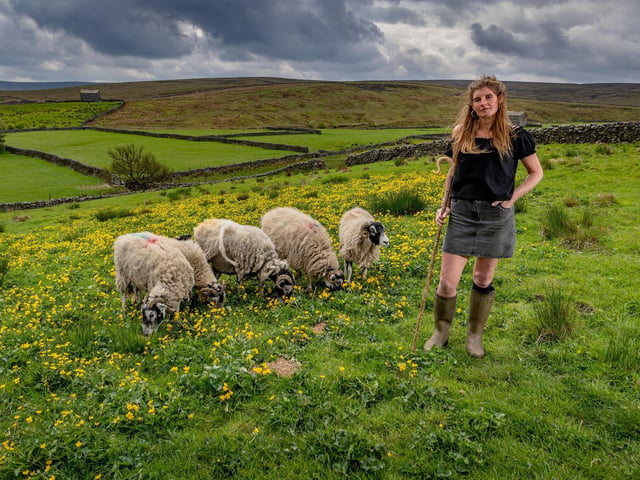 Filey Literature Festival next year will include appearance by Yorkshire shepherdess Amanda Owen.
Despite the vaccine roll-out organisers feel that May is too soon to ensure that the festival can go ahead without quite serious limitations.
The festival, featuring household names such as Amanda Owen 'The Yorkshire Shepherdess' and 'Bard of Barnsley' Ian McMillan, will now take place in May 2022.
Filey Literature Festival chair Dr David Pendleton said: "We had hoped that May would be viable, but as the weeks have ticked by it has become increasingly obvious that going ahead in May would be a gamble that we could not take.
"There's bound to be elements of social distancing in place for the coming summer, given our strong ticket sales, and small venues, it would have been irresponsible to go ahead.
"As we had to postpone in 2019, we were sorely tempted to go for May this year, but it has become obvious that putting the festival back to 2022 is the right decision.
"I can't emphasise enough how frustrating it is to postpone once again. I want to thank the hard-working band of festival volunteers, and our loyal ticket holders, who have stuck with us through this frustratingly difficult time.
"However, we do have some good news. We wanted to put something on this year. A festival teaser if you like. So I'm delighted to announce that our scheduled headline act, Ian McMillan, will be appearing at the Evron Centre in October."
The star of BBC Radio 3's The Verb, Ian McMillan, and his side-kick Luke Carver Goss, will be treading the boards of the Evron Centre at 7.30pm on Monday 4 October 2021. All tickets previously sold will be valid for the show. There are a few tickets remaining and they are priced at just £12. Tickets are available to buy in person at Filey Post Office, or online email fileyevents@gmail.com.
All tickets will remain valid for the events that will be held on the weekend of 20-22 May 2022. Refunds will be available for those who cannot commit to 2022, please emailfileyevents@gmail.com for further information.
[ad_2]