[ad_1]

Grandparents in literature are hardly glamorous; they are often part of the supporting cast, but are often the ones imparting life's most valuable lessons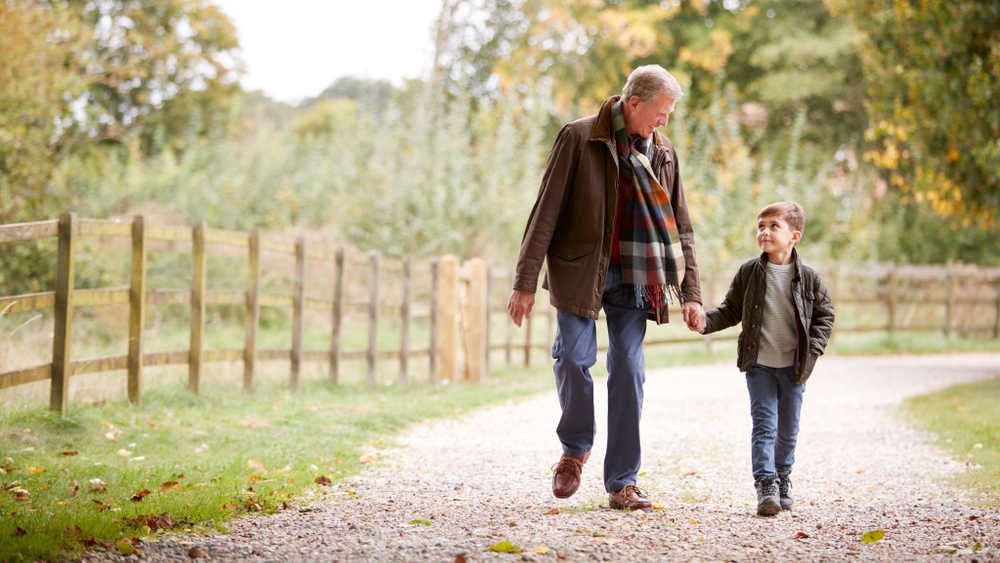 ---
---
One of my first encounters with the green monster of jealousy was when I read Heidi by Johanna Spyri, born this month in 1827. She lived on the mountains with her grandfather and his Saint Bernard for company — I wanted to live her life. Children's literature is brimming with kind grandfathers — although none of them can hold a candle to Heidi's grandpa in my mind. Barbara Borack paints a warm and playful friendship between a granddaughter, Marilyn, and her grandfather in Grandpa, Helen E. Buckley does the same in Grandfather and I and Uri Shulevitz in Dawn.
But as anyone growing up with grandparents will know, with great love comes great pain and fear of loss. In the heartbreaking Grandma Didn't Wave Back, Debbie has to face the terrifying prospect of separation from her constant companion when her grandmother begins losing her memory and the family decides to send the old woman away to an assisted living facility. Another grandparent living in a nursing home and seemingly lost in a universe of his own can be found in Matt's Grandfather. Here, the young protagonist is not convinced with his mother's flippant explanation that grandpa has become a child again — he tries his best to understand the stranger who is his grandfather, whose comments seem full of wisdom to the young boy even when they make no apparent sense to adults.
Senility is not the only thing snatching away the love of a grandparent; there is also the ever-looming presence of death. What better way to ease children into this painful reality than through stories? This is exactly what Miska Miles does in Annie and the Old One, in which a Navaho grandmother declares to the family that she will die when a run being knit on the loom is finished. Annie does everything in her power to unravel the rug, until her grandmother, realizing what she was up to, talks to her about the inevitability and even necessity of death. 
This is an important lesson, for not only children but also adults, who, in their attempt to shield young ones from pain, rarely discuss topics like death with them.
My Grandson Lew by Charlotte Zolotow shows why this sheltering is a mistake. Unable to understand or process the disappearance of his grandfather, little Lew mentions the old man four years after his passing. He wakes up in the middle of the night to tell his mother that he misses his grandfather, who gave the young boy reassuring "eye-hugs". Mother and son then go on to reminisce about the grandfather, and voicing his grief allows little Lew to feel the warmth of his grandfather's hug, once again.
Grandparents in literature are hardly glamorous. They are often part of the supporting cast and rarely get to hang around till the climax, but they are often the ones imparting life's most valuable lessons.


[ad_2]