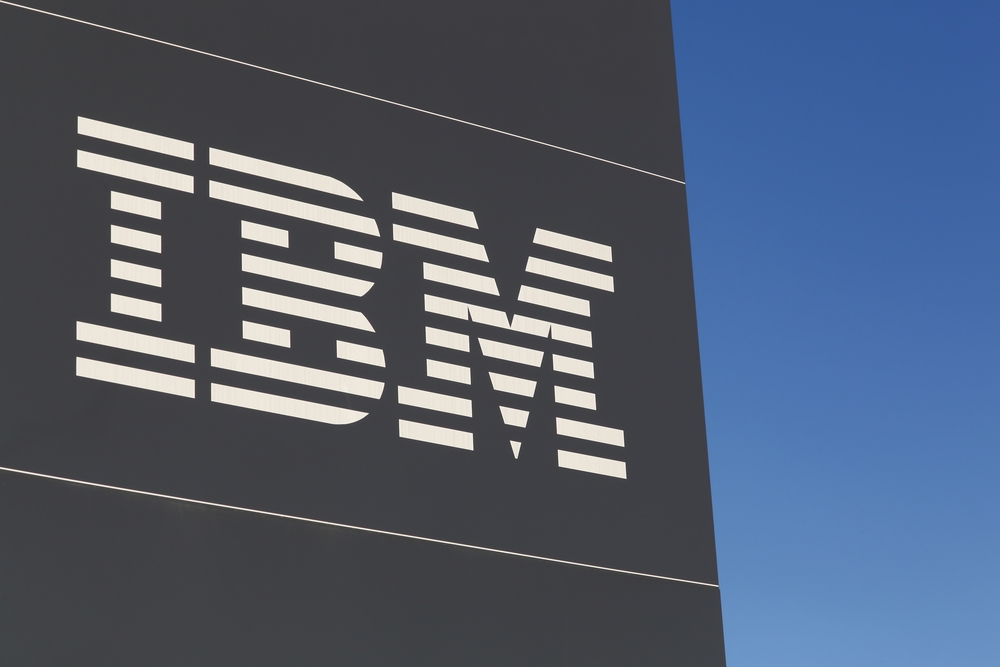 International Business Machines (NYSE: IBM) will be the first "cloud" stock to report. After the bell on July 20, investors will get their first look at how demand for cloud computing is holding up during the pandemic.
The whisper number of earnings per share (EPS) of $2.16 suggests that IBM will beat analysts' estimates for a $2.14 EPS. Revenue is projected at $17.72 billion. IBM stock has been somewhat range-bound since the middle of April as investors figure out what to make of the stock. 
However, IBM holds particular interest because investors are looking to see a payoff from IBM's acquisition of Red Hat. For the most part, investors celebrated this move as an important step in moving IBM out of the mainframe business and into the cloud.
A Different Kind of Big Blue
Through its "Strategic Imperatives" group, IBM entered areas such as cloud computing, artificial intelligence, and mobile. Unfortunately, IBM faces tough competition with companies such as Amazon (NASDAQ: AMZN) and Microsoft (NASDAQ: MSFT) occupying the top two spots in the cloud world.
And that's why the novel coronavirus came at a bad time for IBM. After a lengthy downtrend that spanned several years, IBM stock was starting to rally in 2018 as investors began to believe IBM had a workable plan for transitioning away from its core business. In the second quarter of 2018, IBM reported that its Strategic Imperatives group brought in over half of the company's revenue.
It's Time For Investors to See the Payoff
But investors have limited patience, particularly when a segment is growing as fast as cloud computing. For example, Amazon stock has moved past $3,000 and is up over 65% for the year. And this is because of its cloud business. Microsoft stock is up over 30% for the year. And another major cloud stock, Alphabet (NASDAQ: GOOGL) is up over 13%.
On the other hand, IBM's stock price is down 6.8% heading into earnings. The good news is that IBM has been closing the gap. The stock has climbed nearly 5% in the last month. And a positive earnings report will probably close the rest of that gap.
But how much higher can the stock go?  Maybe higher than you think.
IBM is Making Inroads in the Hybrid Cloud
Analysts are setting a 12-month price target for IBM that suggests the stock has about an additional 6% upside. That will be something for investors to look coming out of earnings. After all, thanks to Red Hat, IBM has a growing position in the hybrid cloud.
And the hybrid cloud market is expected to get a boost from having more businesses having to coordinate with a remote workforce. And IBM may get a boost after announcing a partnership with
Verizon (NYSE: VZ). The two companies will be developing new 5G and AI solutions. The partnership will primarily be focused on "edge computing" which brings processing and storage solutions in closer proximity to a device's actual location.
For Now, Red Hat Will Continue to Dilute Earnings
In the 1990s, IBM – for obvious reasons – was against open-source software. But as it became clear that its legacy business was not coming back, IBM jumped in with both feet when it acquired Red Hat for $34 billion. Although it was late to the cloud party, IBM still had to believe there is massive potential for the cloud space.
IBM forecasts additional revenue as it sells more software through Red Hat's OpenShift container platform. This platform supports public and private clouds including those of Amazon, Microsoft, and Alphabet.
But the payoff for its $34 billion investment is not expected to occur until 2021. And that means for now Red Hat will continue to have a dilutive impact on IBM's adjusted earnings. The largest negative item will come from the deferred revenue adjustment. Red Hat had $2.8 billion of deferred revenue on its balance sheet at the time the acquisition closed. IBM took a charge of $2.2 billion which is reducing its deferred revenue balance to $0.6 billion.
What's Next for IBM Stock?
IBM has made an impressive comeback. Just two years ago, IBM was ranked last among the Dow Jones Industrial Average (DJIA) components. And now it seems the only question remaining is whether the company can generate revenue. For the last two quarters, IBM is beginning to comfort investors by beating on the bottom line.
Now investors need to see revenue growth. And that may not be happening until 2021. Investors will want to ensure that the novel coronavirus will not derail those plans.
Companies Mentioned in This Article
10 Video Game Stocks That Will Cause Investors to Jump Off Their Couch
Video games are big business. In 2019, sales of video games were nearly $150 billion worldwide according to the research firm Newzoo. That marked a 7.2% growth from the previous year. And, at the time of the report Newzoo estimated that global video game sales would rise to nearly $160 billion in 2020.
But in the aftermath of the Covid-19 pandemic, things may be changing. The video game industry is undergoing profound changes. Consumers truly have an a la carte model for gaming. Do they want to use a traditional console? They can. How about their laptop? Check. And they can also use their mobile device.
But it's not just the hardware they use. Multiplayer games are now the rage as is the ability to play online versus other competitors. And then there's the whole movement towards esports which is helping to inspire a service like Twitch that allows people to watch other people play video games.
As investors, the growth of digital downloads and cloud-based streaming is playing a significant role in the way video game stocks are perceived. And it's a big reason why many video game stocks are among the best investments at the moment.
In this special presentation, we'll look at pure-play video game stocks as well as technology companies that are leveraging their strengths to get a share of this growing pie.
View the "10 Video Game Stocks That Will Cause Investors to Jump Off Their Couch".