[ad_1]

What motivates someone to commit murder? What triggers such a deplorable crime? That's the underlying premise that Joe Kenda examines in his new book, "Killer Triggers."
Whether its money, sexual rage, revenge, greed, jealousy and even dementia, Kenda covers a myriad of reasons why someone would resort to murder in his 224-page book. To help illustrate what motivates a killer, Kenda takes a deep dive into some of Colorado Springs most well-known homicides that he either worked on or supervised during his 23 years with the Colorado Springs Police Department.
A number of the stories Kenda tells in "Killer Triggers" were the focus of episodes of his popular series "Homicide Hunter," which aired for nine seasons on the Investigation Discovery Channel. The book examines those cases in much greater detail, and while it's written in the same style and approach that Kenda used in "Homicide Hunter" and in his new Discovery+ series, "American Detective," the book features a more raw version of TV's most popular real-life detective.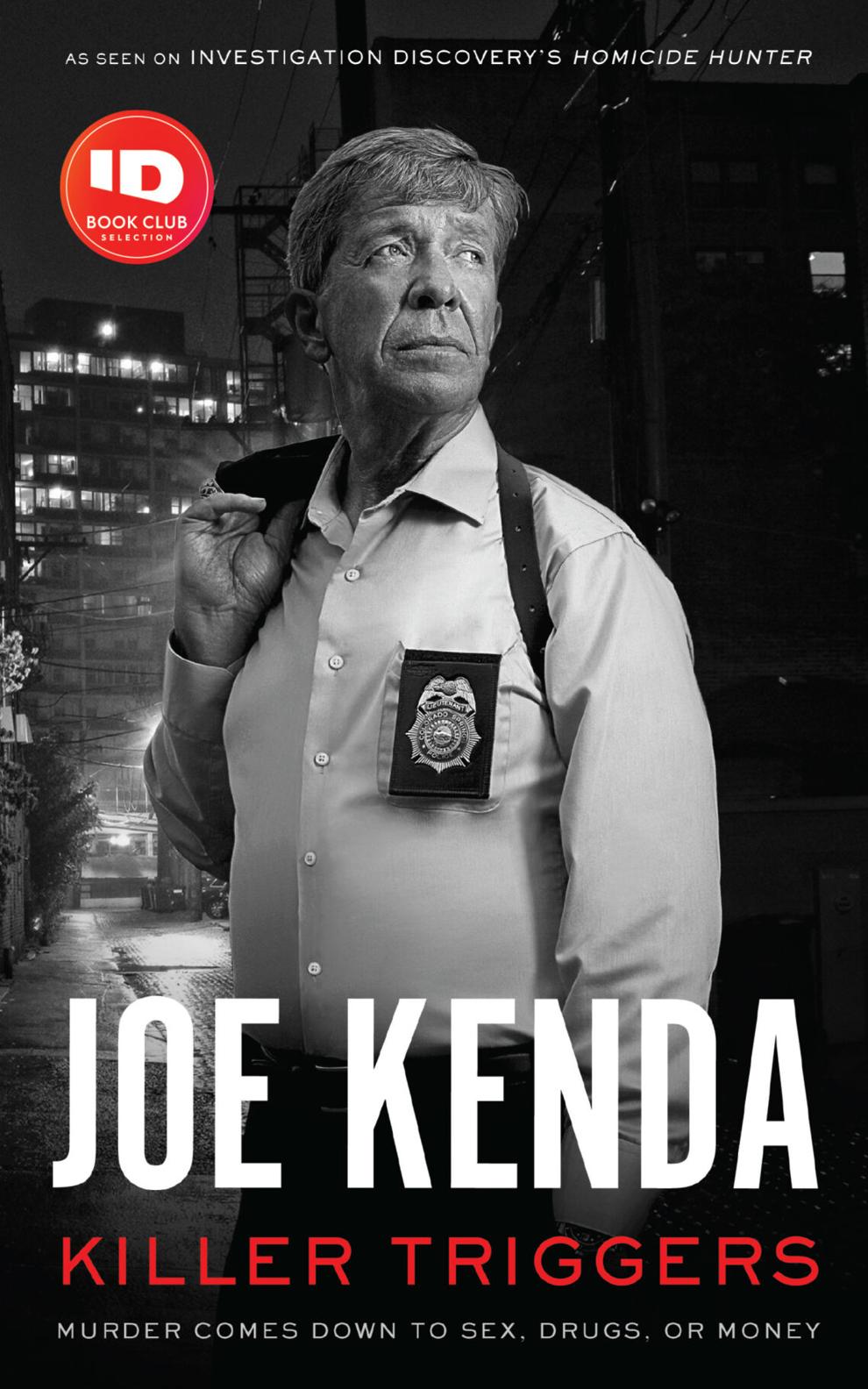 Kenda doesn't hold back in "Killer Triggers," offering an unvarnished look at what it's really like to investigate a murder. There are detailed descriptions of crime scenes, plenty of cursing and reflections on how Kenda's law enforcement career led to troubling PTSD.
The book feels like what it would be like if Joe Kenda was talking to you about the murders he's investigated if there wasn't a camera or network censors. However, there are also plenty of one-liners and Kenda catchphrases and, at appropriate times, some humor.
In a recent interview, Kenda discussed his new book, what the number one motivator is for a murderer and dealing with PTSD.
Question: You mention several different motivators for criminals when it comes to murder. From your experience, what's the most common?
Answer: The most common motivator in homicides is drugs. That accounts for 65% of murders in the U.S. annually. All of the associated problems of drugs: theft of supply, failure to pay, confusion over payment, rival robberies, and the like. This country has an insatiable desire to consume narcotics. The resulting tragedies are endless.
Q: In one chapter you mention suffering from PTSD but being able to talk about your experience has helped. Was "Homicide Hunter" essentially a type of therapy?
A: I initially agreed to do the show because I thought it may help me to talk about what I had seen and done. I was thrilled when it became a therapeutic release of suppressed memories and emotions. I feel immensely better after nine seasons of "Homicide Hunter." I said more to that camera than I ever said to my wife. You cannot unsee or unfeel things. At least I cannot. Talking helps.
Q: Unlike your TV shows, the book offers a more unfiltered look at both you and the crimes you investigated. Why was it important to go with this approach?
A: TV launders things. Books do not. I wanted the public to understand humans at their worst.
Q: For a book about murder, there are several moments of levity.
A: When you deal in violence and death every day you have two choices: cry or laugh. Crying gets very old. You develop a gallows sense of humor as a method of emotional self-defense.
Q: Of all your cases in Colorado Springs, which is the one that sticks with you the most?
A: There is no one case, there is only every case. … They all stick with me. In my dreams a river of death flows by and I see all of my victims.
Q: What's the best and worst thing about being a famous detective?
A: The best thing is making contact with people who appreciate the effort of policemen. The worst of it is you are no longer anonymous but a public figure.
Q: This book covers a small amount of the murders you investigated. Are you working on other books on Colorado Springs homicides?
A: We shall see. There are other stories to tell of course. I will see how successful this effort is first.
("Killer Triggers" by Joe Kenda is available beginning Tuesday at Amazon, Barnes & Noble and Bookshop.)
Gazette TV critic Terry Terrones is a member of the Television Critics Association and the Critics Choice Association. You can follow him on Twitter at @terryterrones.
[ad_2]