[ad_1]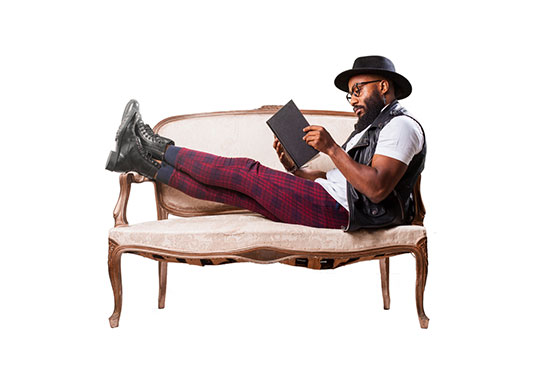 Seldom do you come across a local novel literally impossible to put down. But Caroline Allegret's small factional book, 'My Name is Toni' is one of those gems. Also, I don't do book reviews on this particular space. So this is actually NOT one of those.
It is actually the story of a young woman – a Kenyan woman – alone in Europe in her mid-twenties. And although the writer, Caroline Allegret, markets this book as a sort of erotic local 'Fifty Shades of Grey,' I would say it is about so much more, including family and psychology.
Toni is your typical city girl who grows up in lower middle-class Nairobi. First in Eastlands, and then in Ayany, the estate next to Kibera, where her father – a school master at Starehe – has finally purchased a house through mortgage. We experience this 'upward mobility' through tiny Toni's eyes, as she moves from her old poor and rough school in Eastlands to a cleaner, nicer school near Ngara, where children actually wear clean school uniform and shoes, and it is so moving how innocent Toni wonders what became of her pretty, poverty-stricken hungry 'beste' that she 'left behind.'
Toni goes to a national school after KCPE, where her love affair with the French language begins. As one who has been seriously smitten by a city (Saint Petersburg) and the spirit of a people (the Russians), this story is also one of the bittersweet love that a Kenyan girl will end up having with a French city called Toulouse.
Anyway, mzungus are always talking of 'falling in love' with Kenya, while Kenyans like to say 'I love Kenya,' – so it is refreshing to read and know that Africans, equally, can love other cultures, across other continents. But I jump ahead of this story.
Toni is the typical teenage lass, catching crushes at school functions, catching that first kiss no girl ever forgets at an alley on Moi Avenue (before catching a bus at Kencom), being a CU 'savedie' in Kenyatta University, where she is taking French at an academic level – having done it for two years at Alliance Francaise.
Tellingly, unlike most campus girls, Toni ain't catching rubs in Campus – though she almost does with a chap she likes called Andy; but when she 'surprises' him one evening at the male dorms, shock on her, she finds he's servicing some other young woman between the Univ bed sheets.
READ MORE
Shortly after campus, and at just 23, Toni gets married to a tourist guide called Edgar – and the following year, hauls both of them across the Mediterranean to the pink French city, Toulouse.
And it is here the story of Toni, as an adult, really begins – although if this was a book review, we would get into the way the author, Carol Allegret, uses flashback and other clever little literary devices, most of all chapter suspense, to keep ye hooked! Every 'Eve' woman knows a lady's life, throughout her 20s, can be quite hectic.
I was at the 30th birthday party of a woman called Anita a few weekends ago, someone I've known for a decade, and after blowing out three candles on her cake, Anita burst into tears.'She's crying coz she has just extinguished 1990 through to 2020 in one huff, like the Big Bad Wolf,' I suggested, to lighten the mood.
Anita looked at me through misty, whiskey-glazed eyes and said: 'No, Tony. It's because I've suddenly gotten clarity at 30. Just now! And I wish I had gotten it when I was 21.'
Women can be so dramatic! I suppose that is why every other female Lifestyle columnist is always writing pieces titled 'Things I Wish I could tell my 21-Year Old Self', from time to time.
'My Name is Toni' is the story of a young woman in her 20s in a foreign country, split into three stages. Her early mid-20s, where Toni and Edgar are struggling to survive in France, even as their marriage unravels. Then, at 27, starting an affair with an ugly huge cop called Jean-Marie, who gives Toni her first orgasm, is obsessed by her, and is utterly weird and whacko in a White way.
Then she meets Marco, the older mysterious 'Mafia-ish' man who will dominate Toni in a way that makes this story a local '50 Shades of Grey.' You can get the book at Jamia Mall, first floor, F121. It's worth the thao. And if ever ye go to Toulouse, it will make you visit Bagamoyo.
[ad_2]