Each summer, more than 50,000 Jehovah's Witnesses normally travel to North Texas to attend yearly conventions presented in English, Spanish and Vietnamese. Three of those annual conventions are hosted in Denton for members of the church who speak Spanish, Swahili or use American Sign Language.
This year, the annual convention — titled "Always Rejoice" — has moved online.
While it's par for the course during the pandemic, the media specialist for the North Texas region of the Jehovah's Witnesses said the church had to move fast when the coronavirus hit the U.S. in a big way during the spring. This summer, the Denton conventions were planned for the local Jehovah's Witness assembly hall and the University of North Texas Coliseum.
"We stopped having worship in March because we saw the dangers going on in the world with the virus," said Kevin Jenkins, the DFW International media specialist for the church. "We decided to go to a virtual platform. There were questions at that time about what were we going to do. In the Denton area alone, there were going to be 33,000 people coming to the convention. Going digital is in line with our values of the sanctity of life and love of our neighbors."
Jehovah's Witness local spokesman James Gianopolous said the pivot to a digital convention was complex, but not totally novel for the denomination.
"A lot of our conventions started going multimedia heavy in 2014," Gianopolous said. "Since that time, we have used large screens. We have a feature film at each convention, and two videos for each of the featured talks."
The multimedia made such an impact that the denomination started broadcasting content regularly in 2014 on the church's website.
"There are so many 'aha!' moments with video," Jenkins said. "There's something about it that gets to people in a way just words don't."
This year, members are invited to visit the denomination's convention webpage and either stream or download the content. Sessions are formatted so viewers can watch over three days. The next convention begins Friday, with sessions ready online.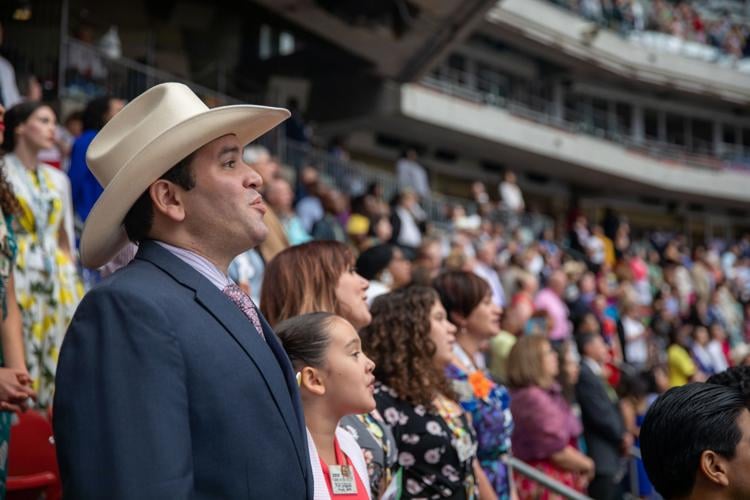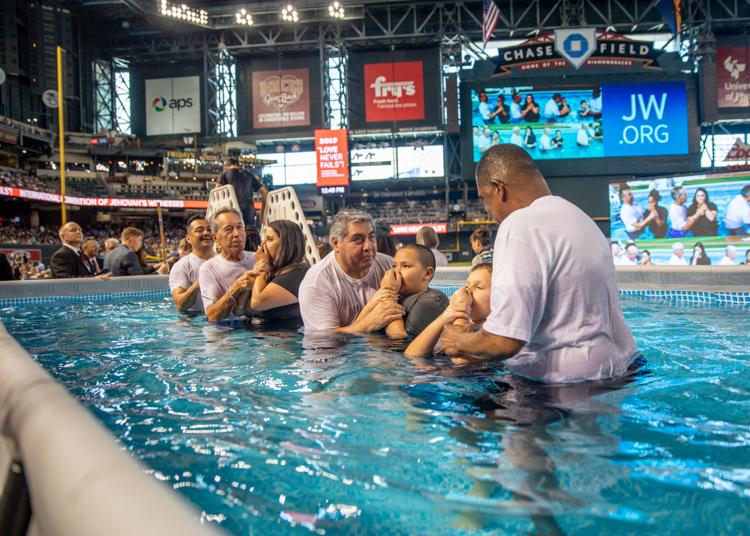 Like other denominations, Jehovah's Witnesses had to connect online for worship, study and discussion after the pandemic. Gianopolous and Jenkins said local congregations are using video conferencing to worship, study and connect.
"We value the family environment greatly," Gianopolous said. "We think that connection is most important for individual families. The broadcasting was designed around our families. Human connection is important. We long for these events to come back in person."
Jenkins said the denomination is working to make video conferencing a meaningful experience for church members.
"We call these people our brothers and sisters. We have lunch and talk. We share. We're missing out on that human connection. But this is the only choice we have. In no way does it takes the place of congregational meetings and being together, but it's the way we can connect right now."
Jenkins said Zoom meetings have flourished, and have even brought inactive members back into the fold.
"We're seeing more participation since the pandemic," Jenkins said. "We're seeing people who haven't been around in two or three years."
Gianopolous said active members have encouraged relatives to reconnect, and more faces are appearing on screens.
"Our Memorial of Christ's Death, which happened after everything shut down, had the largest attendance ever, and it was online," he said.
Summer conventions are planned years in advance, and both Jenkins and Gianopolous said this year's theme feels providential. The program explores how to find and sustain joy, how to cultivate joy within a family and how to sustain joy in difficult times.
"Right now, there are so many people who are stressed out. Not letting ourselves be affected by the outside — that comes from our knowledge of God and our sense of spirituality," Jenkins said. "Younger people, older people, everyone is looking for answers right now. People are thinking and talking about racial equality and respect for women. We're finding that people, when they see these things, they find that they can find some of the answers in the church, and stay close to their faith."
LUCINDA BREEDING can be reached at 940-566-6877 and via Twitter at @LBreedingDRC.