[ad_1]

Quarantine Cooking
BU gastronomy faculty, students, and alumni share what they've been making during the pandemic
It started with a couple of baguettes. Next, maple bourbon doughnuts. Then peanut butter cookies, challah bread, cookie bars (two different kinds), more doughnuts, bread pudding, lemon bars, a pie, and handmade pasta. As the weeks of quarantining rolled on, I turned to the kitchen as an escape, crafting carb-filled goodies to take my mind off of all the pandemic-induced turmoil around me. 
I wasn't alone. Not long after quarantining began, a sourdough craze swept the nation, and hashtags like #stressbaking and #quarantinecooking flooded social media.
There are many reasons people are cooking and baking so profusely—other than being cooped up at home, says Donna Pincus, a Boston University College of Arts & Sciences associate professor of psychology and director of the Child and Adolescent Fear and Anxiety Treatment Program at BU's Center for Anxiety & Related Disorders. "Baking is an inexpensive yet positive activity that results in a rewarding product. If you follow the steps in a recipe, you have a good deal of control over the outcome," she says. "During a time when we have had little control over an ever-evolving and difficult situation, it has been an adaptive coping strategy to turn to activities that we can control." 
As a BU staff member enrolled in Metropolitan College's Gastronomy Program, I had a feeling that fellow students, as well as faculty and alumni, were also giving their ovens more of a workout. I was right. Below, they share what they've been making and how they've adapted to "quarantine cooking."
---
Carlos C. Olaechea (MET'16)

Hollywood, Fla.
"Now, I have more time to devote to more elaborate preparations. I've been developing a recipe for bread using tapioca flour for extra chewiness and bounce. I'm also making a lot of low-and-slow braises, especially things from my Peruvian heritage. I'll select a dish from a cuisine, and then make a whole meal around it. I've made Latin American horchata [a sweet beverage typically made with rice] from scratch. I've rendered my own chicken fat. I've made rice wine. I've made hunter's beef (a sort of Pakistani corned beef) from scratch. It's funny that it seems like we are eating more lavishly now than before we were quarantined."
Olaechea says that cooking is a good method of stress relief—but only if he's cooking for himself: "I guess the performative aspect of cooking and baking for others actually causes anxiety for me. But if I am making something just for myself, it can really help me deal with outside stressors." Recently, he made an elaborate Peruvian lunch for one. "It was so rewarding," he says. 
He has taken to shopping at smaller markets and Hispanic grocery chains, where he says he has been more apt to find ingredients he's looking for, even when they're not in stock at major grocery chains. "For a while, it was hard to find chicken. The only place I could find it was at a Chinese grocery store," he says. He recently bought a boning knife so that he can purchase any meat available and debone it himself.
---
Megan Elias, associate professor and director of the Gastronomy Program

Brooklyn, N.Y.
"Like a lot of people, I decided to take the opportunity of being home to learn about sourdough. I made one terrible loaf, one okay loaf, and another pretty bad one. I turned one of the bad ones into breadcrumbs for pasta with anchovies and breadcrumbs. I used rock-hard chunks of the other bad one in ribollita (bread soup), which is so good that it may inspire me to keep making bad bread. I have also been making great sourdough waffles."
For Elias, baking sourdough hasn't exactly been soothing. "I stress over whether I'm supposed to be feeding the sourdough and why I can't get it right," she says. But she has found solace in cooking. "Making soups and stews has been calming, and it's fun to smell the flavors develop while I sit just a few feet away at the kitchen table."
Her food shopping habits have changed dramatically during the pandemic. She used to shop at her local market every day, but now makes one trip per week, to limit social interactions. "When you do that, you need to plan your meals a week in advance, which is a whole new thing for me," she says. "I used to like to plan dinner while I was having lunch. I really miss getting inspiration from what I saw in the store, too. When this is all over, I think I'll probably spend hours just strolling around in the food markets in my neighborhood."
---
Ritika Jagasia (MET'18)

Mumbai, India
"I am taking this time to cook various dishes with the ingredients that are available in the local market. We don't have big supermarkets open right now—just small stores and local vegetable vendors selling fresh fruits and vegetables. I am not cooking any elaborate meals and taking this time to understand different methods for how a vegetable can be made differently. I have also been cooking lots of Indian breakfast items, since breakfast is one thing we all neglect when we have to rush to work, tweaking recipes by using whatever is available in the house. I made a carrot and spinach paniyaram, which is a South Indian dish made by steaming batter in a mold. The batter is usually made using fermented split black gram lentils and rice batter. Preparing the batter takes a lot of prep, and I tweaked the recipe by using semolina and oat flour, which was surprisingly fantastic."
Jagasia is using her time at home to work on a variety of cooking techniques, including making dumplings from scratch, an effort she says is time-consuming "but so enriching." She and her friends are constantly sharing pictures of what they've been cooking. "In this time of crisis, food has definitely brought us all together," she says. "Even though everything seems so gloomy and unpredictable, food keeps me going throughout the day—it is the only thing I have control of. If I can make a decent meal and share it with my family, it becomes the highlight of the day."
---
Dana Ferrante (MET'22)

Somerville, Mass.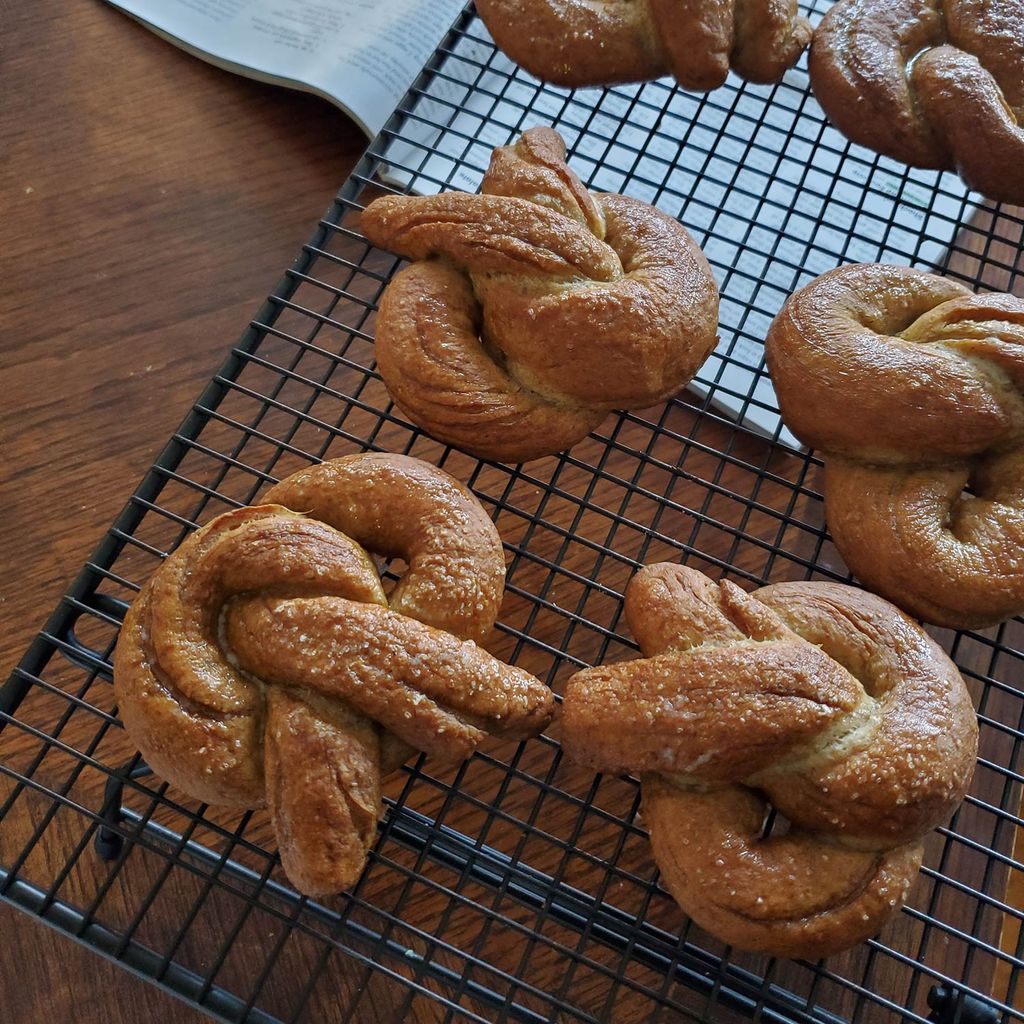 "I definitely hopped on the sourdough train. I had tried making it before, with limited success. Three bakes later, I was very happy to see nice big air pockets in my loaves. It has been a challenge trying to achieve the perfect crust and crumb combination. I think I'll get there. I've also made pierogies, spinach fettuccine, rye pretzels, focaccia, bread pudding (lots of bread leftovers), beet chips, ramen, spanakopita, Earl Grey scones, and pizza from scratch."
For Ferrante, cooking and baking were therapeutic for the first two weeks of the pandemic. Now, she says, "I still like to bake and enjoy finding new ways to use leftovers, but I really miss being able to go to the grocery store for last-minute ingredients. I am looking forward to having a less-stocked fridge and way less time on my hands. I think I cook better under pressure…but maybe this is just nostalgia and hindsight talking."
These days, she is making it a point to support area businesses when shopping for food, ordering produce boxes from local farms and ingredients from the nearby farmer's market. As a result, she is eating more sustainably than before, and her produce boxes have inspired her to find creative ways to cook with ingredients she hadn't used much previously. "I truly have a new appreciation for radishes, turnips, daikons, beets, even local grains and flours," she says.
---
Neema Syovata (MET'21)

Woodbury, Conn.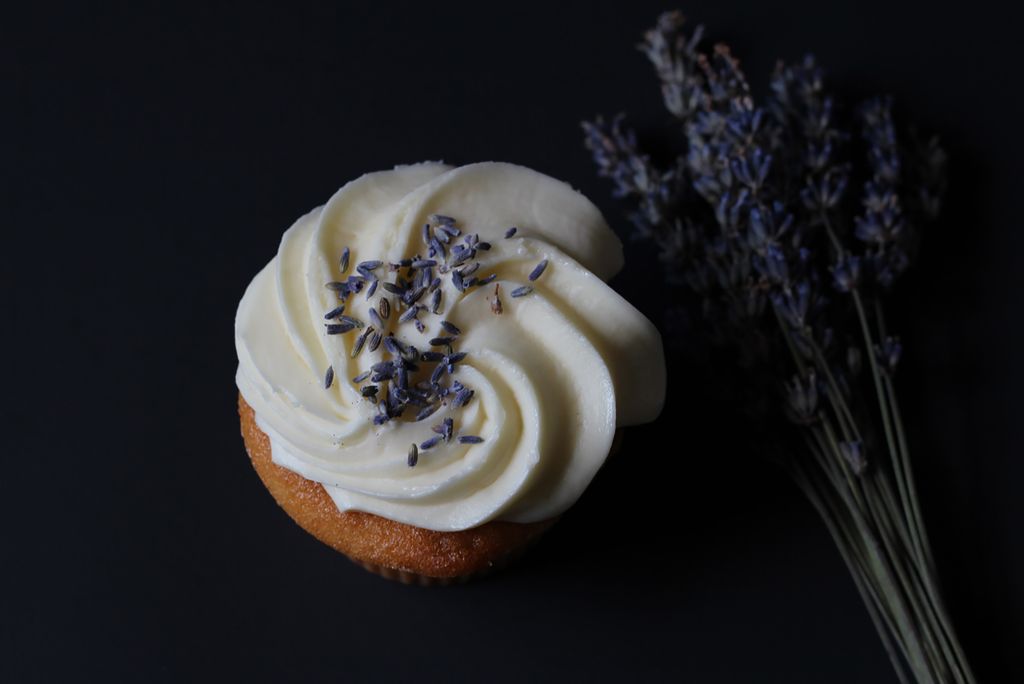 "In our Kenyan household, we've been mostly cooking rice dishes like pilau, flatbreads like chapati, and lots of Swahili coconut stews—with and without a variety of beans. We've also been baking lots of cupcakes of all sorts."
Syovata says cooking and baking "allow me to creatively express myself, much in the same way as an artist, I imagine." 
She feels fortunate to live in rural Connecticut, where she grows her own herbs and vegetables. She likes to improvise. "I saw a meme that likened the experience of cooking now as being on an episode of Chopped," she says. "If we are to look at it as such, we can have fun with it."
---
Carol Waldo (MET'20)

Cambridge, Mass.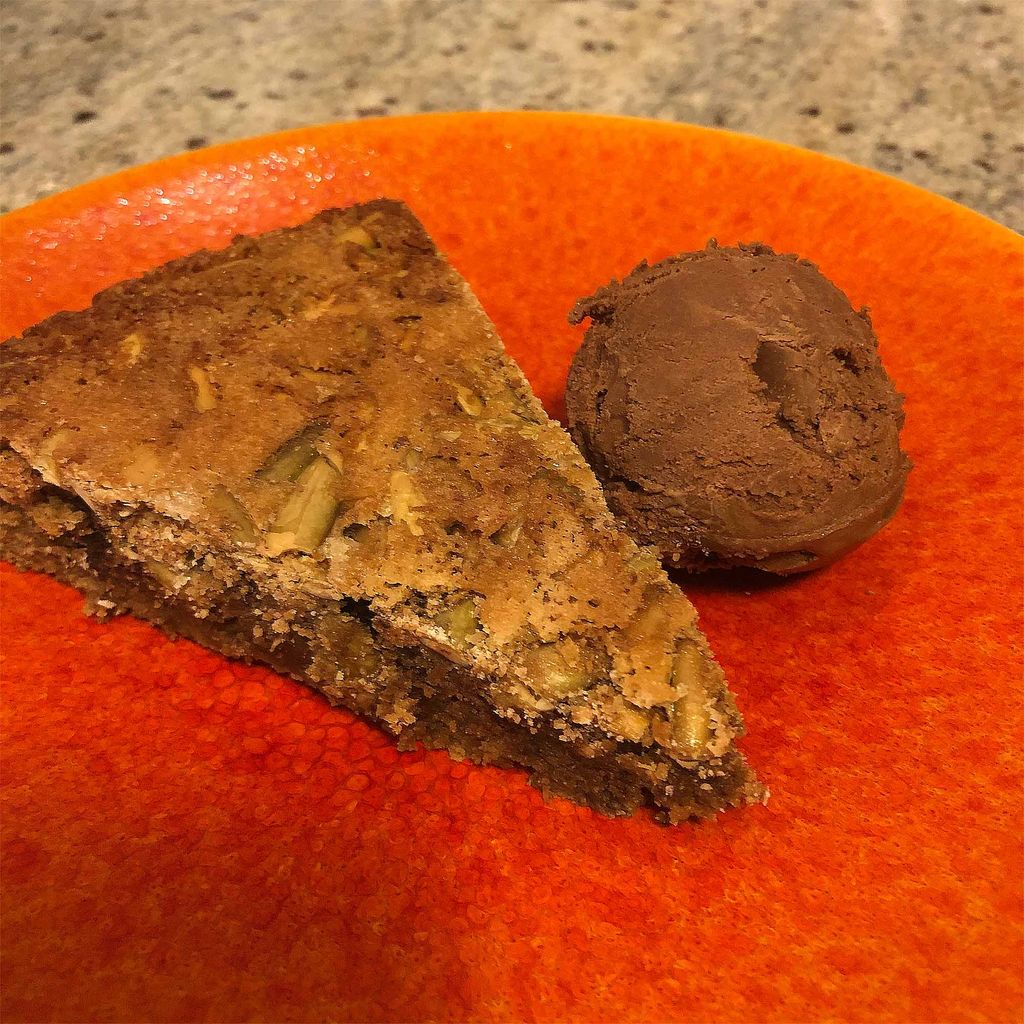 "I've been cooking and baking a mix of comfort foods and healthy foods, and making gelato, a personal favorite. I roasted a whole chicken, made chicken broth using the bones and carcass, which I then used with leftover meat to make chicken soup. I have also made dumpling noodles, reminiscent of those my grandmother made, using pierogi dough torn and dropped into boiling water to cook, then added to the chicken soup. Other dishes I've made are Thai curry monkfish; chickpea soup, blended smooth; brothy chickpeas topped with a poached egg; koginut squash stuffed with a chorizo, bean, and poblano pepper filling; a roasted beet and grapefruit salad; a mixed green salad with roasted asparagus, topped with a poached egg and fresh chives; and a Mexican chocolate cake with pepitas."
Waldo has made good use of her urban garden, where she grows herbs and plants like chives, thyme, salad burnet, and red vein sorrel.
She is supporting local businesses during the pandemic, including ordering cajeta (goat's milk caramel) from Fat Toad Farm in Vermont, which she used in her gelato, and frozen fish from Red's Best, headquartered in Boston. She also receives a monthly share from Walden Local Meat Co. and a weekly share from Siena Farms of Sudbury. "I've been flexible about skipping or substituting ingredients based on what I have on hand and I also cook around what I have on hand," she says. When the farm share gave her cabbage three weeks in a row, she used it in soup and okonomiyaki, a savory Japanese pancake. "I routinely cook and plan meals to avoid food waste, but this feels especially important right now."
---
Amanda Balagur (MET'16), outreach manager for MET International

Brookline, Mass.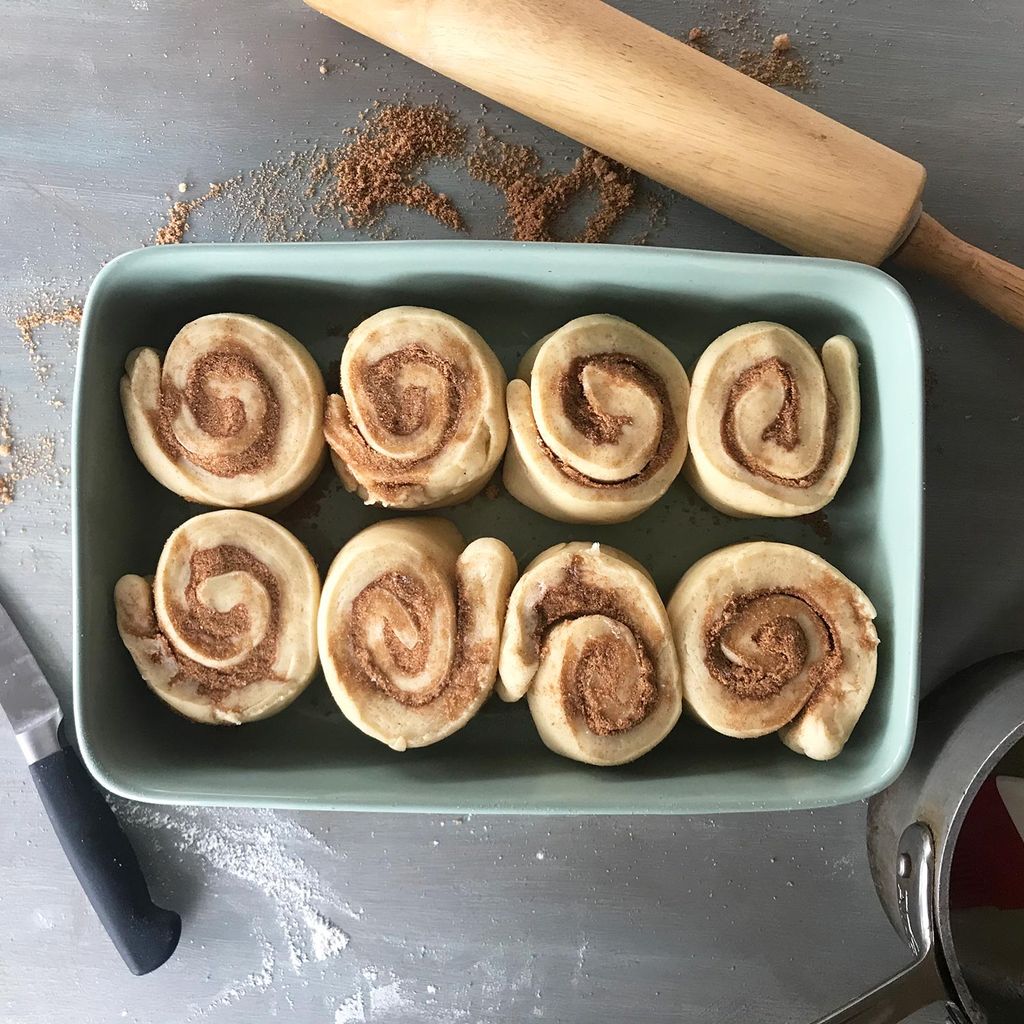 "I started out working with what I had in my pantry. I happened to have some chocolate chips and eggs, and one of my favorite sweet comfort foods that my mom used to make when I was a kid are these really simple chocolate chip meringues. They're just egg whites whipped to a stiff peak. I don't use cream of tartar or anything like that. It's just egg whites, sugar—superfine sugar if you can get it but you don't need it—some vanilla, a little bit of salt, and you mix in some chocolate chips. I usually use a large ice cream scoop and drop the blobs of meringue onto parchment-lined baking sheets. I cook them low and slow in an oven at about 275 degrees for at least an hour and a half, sometimes even longer. That way, they're drying out from the outside in. And they don't get very dark in color. They're very fine in texture and crispy, and the chocolate chips melt but don't burn. When you bite into them, they just kind of fall apart in your hand. I ended up making one of my favorite [Food Network star] Molly Yeh recipes: cinnamon rolls with tahini cream cheese frosting. It's a great recipe and comes out perfectly every time. I also wanted to try something I hadn't made before, and I made a custard cream pie—I guess because I was feeling like I wanted something kind of comforting and decadent, and I'm a big fan of pie for breakfast. It was really rich and so good."
When she was in high school, Balagur often retreated to the kitchen when she couldn't sleep on nights before a test. She'd share what she made with friends the next day. 
That test anxiety went away in college, she says, but after graduation she was working in New York City and witnessed the attack on the World Trade Center on September 11, 2001—she was so close she had to run as the first tower collapsed. For the next year, she dealt with severe anxiety and panic attacks. When a coworker mentioned that her father, who owned a bakery in Duluth, Minn., was looking for a baker, Balagur took the job.
"It makes sense to me that everyone's cooking and baking more now," she says. "I just kind of laugh to myself because I'm like, 'Yep, I've been there. I get it.' Working at that bakery helped me with my anxiety. It really was like therapy. I would get to work at two in the morning, turn on my music, and just be working there for hours before anyone showed up, making dozens of muffins, scones, and loaves of bread. It was what I needed. It was like I had this meditative space to do this physical labor, listen to music, and focus on a really productive activity. The best part was that at the end, I got to see people enjoy the fruits of my labor."
She worked at the bakery for a year before moving to Minneapolis, and after 10 years in Minnesota, moved to Boston to begin the Gastronomy Program. Now, she is an outreach manager for BU's MET International and a freelance food writer.
---
Barbara Booras (MET'14)

New York, N.Y.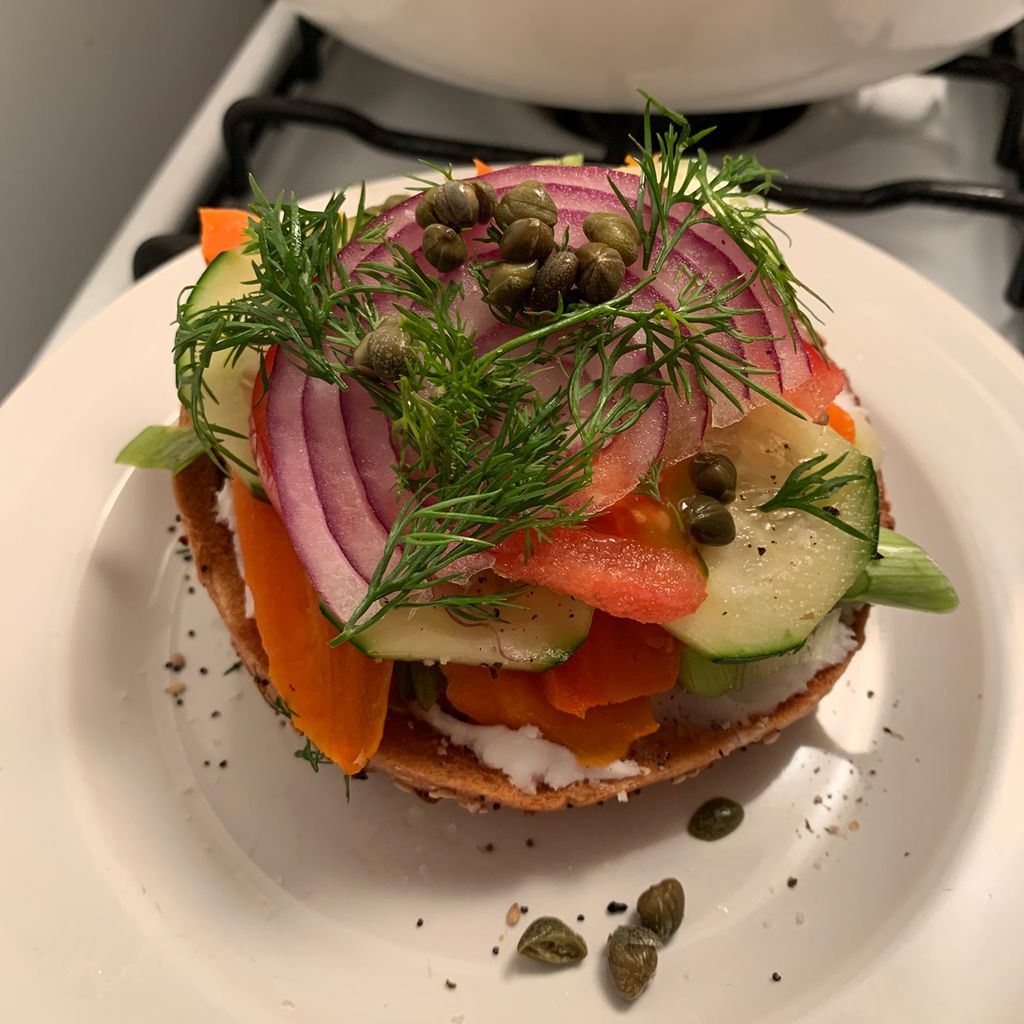 "I eat plant-based so I've been eating lots of bean and tofu dishes like lentil Bolognese, black bean and sweet potato enchiladas, and veggie chili. One of my favorite ingredients to use in plant-based cooking is soy curls. They're not highly processed and have a phenomenal texture, making them a perfect swap for beef, pork, or chicken dishes—simply rehydrate them in a little hot vegetable broth. I think in the height of my stay-at-home stress, I was baking a lot. I made vegan versions of chocolate chip cookies, biscuits (to go with "chicken" pot pie), rustic French bread, cinnamon rolls, and my favorite English muffins (see the recipe below). I'm usually much more of a cook than a baker. My rustic approach to food makes me better suited to cooking rather than a precise craft like baking."
Booras says all of the baking she was doing early on during the pandemic was "a perfect activity for taking my mind off everything happening in the world. In some ways it's meditative—you have to be so present and focused. It's also tactile and incredibly sensory—carefully measuring each ingredient, patiently waiting for proofing, rolling out or shaping dough with your hands. It all adds up to a focused, sensory experience that you have control over from start to finish—and control is something we're in a major deficit of right now." 
She uses a local delivery service called Farm to People, which brings her a random selection of seasonal produce that lasts her about two weeks. "It gives me a new challenge to figure out what to make," she says. The biggest change in her cooking habits, she says, is making larger batches and freezing portions. "I always struggled to cook just for one and love cooking for friends and family," she says. "Now I've been just saving all those extra portions up for future meals."
Barbara Booras' Favorite Vegan English Muffins
"Everyone should stop making sourdough and start making English muffins. I made a vegan version of the Joy of Cooking recipe. It totally blew away all of the other baked goods I had made. Great chew, excellent flavor, perfect with your favorite butter—vegan or regular—and a liberal spread of orange marmalade."
Makes about 10–12 standard size muffins
Ingredients
2 tablespoons warm water (105 to 115 degrees)
1 package active dry yeast
1 cup warm water (105 to 115 degrees)
½ cup room temperature unsweetened, unflavored almond milk (72 to 75 degrees)
2 teaspoons sugar
2 teaspoons salt
3 cups all-purpose flour (divided—1 cup, 2 cups)
1 cup bread flour
3 tablespoons unsalted vegan butter, softened (Miyoko's brand, preferred), plus more for pan; if you can't find unsalted, use less salt
¼ cup coarse cornmeal
Directions
Whisk 2 tablespoons of warm water and yeast in a bowl with a fork and let stand until the yeast is dissolved, about 3–5 minutes.
Combine in a large bowl 1 cup warm water, room temperature almond milk, sugar, salt (adjust as necessary). Stir in the dissolved yeast with a wooden spoon or spatula. You can use a mixer for this, if you like.
Slowly mix in only 1 cup of the all-purpose flour and 1 cup bread flour to the mixture. Mix until combined.
Moisten a clean towel with some warm water and ring it out so it is not wet. Cover the mixture with the damp towel and place someplace warm to rise (can be near, but not directly on, a warm stove, for example). Let mixture rise for about 1 ½ hours and you notice some growth.
Stir softened vegan butter into mixture—make sure butter is quite soft in order to fully incorporate in the mix. Add remaining 2 cups of all-purpose flour and mix by hand or with a mixer until well mixed.
Grease a baking sheet with vegan butter or use a silpat/silicone sheet. If using English muffin rings (optional), grease the rings with vegan butter as well. Either fill rings with dough about a half-inch or shape small rounds to that same half-inch thickness.
Place in a warm place, cover with plastic wrap, and let rise until the muffins have doubled in volume.
Warm a large pan or griddle and generously coat in vegan butter. Keep at medium-high heat, careful not to burn the butter. Sprinkle the pan with a teaspoon or two of cornmeal. Remove the muffins from the rings, if they were used, reshape as needed, and transfer the muffins in small batches (2 or 3) to the pan so as not to crowd or make them difficult to flip.
Cook until light brown on the bottom. As this will take several minutes, pay close attention and adjust the temperature as necessary. Before flipping, sprinkle top of muffins with a small amount of cornmeal. Use a spatula to flip, and cook until the second side is lightly browned and the muffin appears cooked through.
Transfer muffins to a cooling rack and let cool fully before cutting. Continue working in small batches, working through the remaining dough, adding additional vegan butter and cornmeal each time. 
English muffins are best enjoyed fresh or fresh-frozen. When you're ready to enjoy, split and toast, slathering on vegan butter and your favorite jam or marmalade. So long, sourdough.
Have you been cooking or baking more during the pandemic? Share your culinary stories in the comments below.
[ad_2]