A sharp, witty, modern debut, Hench explores the individual cost of justice through a fascinating mix of Millennial office politics, heroism measured through data science, body horror, and a profound misunderstanding of quantum mechanics. 
Buy Hench by Natalie Zina Walschots on Amazon.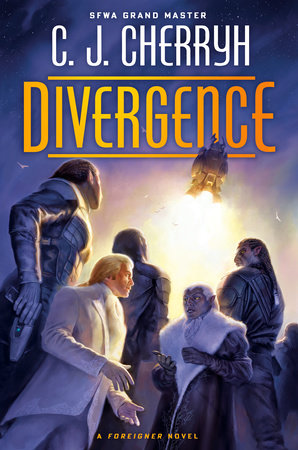 Divergence (The Foreigner Universe) by C.J. Cherryh  
Type: Novel
Publisher: DAW
Release date: Sept. 8 
Den of Geek says: Why, you might rightly ask, would we recommend #21 in a series? This is because C.J. Cherryh is a master at what she does: slow, meticulous space opera with engaging characters and a transporting sense of completeness to its world of diplomatic clashes between humans and aliens. Really, we recommend you start at #1, Foreigner, if you haven't read the series before. And if you have, this September is a real occasion. 
Publisher's summary: The overthrow of the atevi head of state, Tabini-aiji, and the several moves of enemies even since his restoration, have prompted major changes in the Assassins' Guild, which has since worked to root out its seditious elements—a clandestine group they call the Shadow Guild. With the Assassins now rid of internal corruption, with the birth of Tabini's second child, and with the appointment of an heir, stability seems to have returned to the atevi world. Humans and atevi share the space station in peaceful cooperation, humans and atevi share the planet as they have for centuries, and the humans' island enclave is preparing to welcome 5000 human refugees from a remote station now dismantled, and to do that in unprecedented cooperation with the atevi mainland.