[ad_1]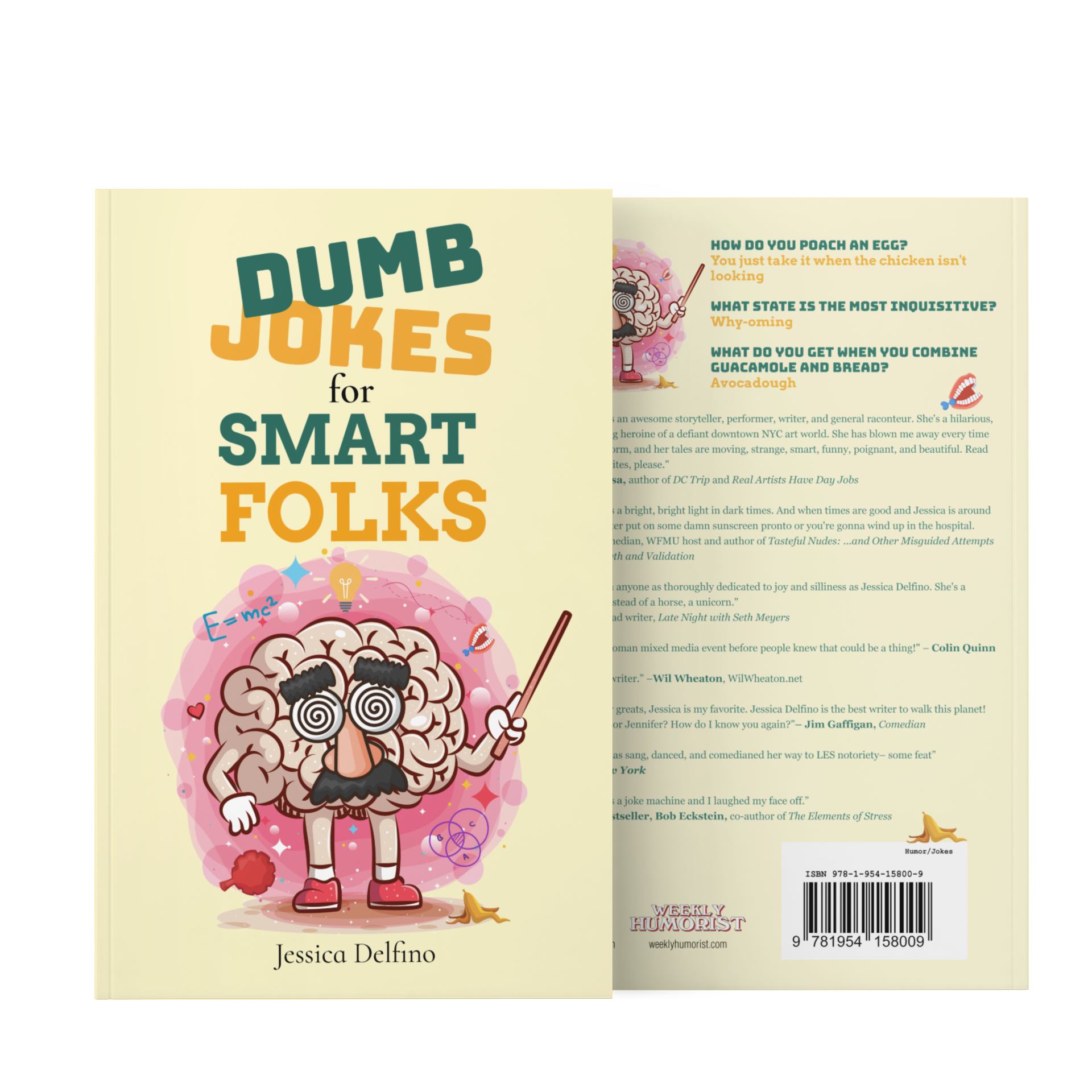 New York – NYC mom and comedian, Jessica Delfino's debut book, Dumb Jokes For Smart Folks has hit the roof as the number one Kindle spot on Amazon in the Puns and Wordplay category. The book which aims to "take back dad jokes" is a 130-page collection of impractical puns, juvenile jokes, ridiculous references, witty wordplay and silly snippets. It is summarily a grown-up twist of children's jokes. Jessica Delfino touches on different topics from celebrities to space and recreational cannabis and it is perfect for readers who wish to reconnect with their inner-child or anyone who enjoys good jokes. The book's publisher, Weekly Humorist Editor-in-Chief, and Humorist Media CEO, Marty Dundics is thrilled at the book's success. "This book is so funny," he once said. "I am so excited to be able to share it with the world."
Also, a writer and musician, Jessica Delfino grew up in New England where she was exposed to a good range of comedy. She moved to New York City to work as a stand-up comedian and comedic musician in the early '00s, and shared the stage with up-and-coming comedians then such as Kevin Hart, Chelsea Peretti and Amy Schumer. When she became a mother, she focused on writing satire, essays and articles for publications such as The New Yorker Shouts, McSweeney's Internet Tendency, The New York Times, Working Mother, Mother Magazine, The Atlantic, SELF Magazine, Weekly Humorist, High Times and Huffington Post. Her work has been featured in "Family Travel" and Lenka Clayton's "Mothers' Days" journal. According to her, "Writing satire is a form of comedy that I can acceptably do in front of my child." 
Some of her early comedic influences include Tim Sample and Rodney Dangerfield's "It Ain't Easy Bein' Me," "The Little Golden Book of Jokes and Riddles", the poetry of Lewis Carroll (which her mom read to her as a child) and "Truly Tasteless Jokes", and all Stephen King's books. This is a major contributor to why her book is holding steady at the #23 bestselling Kindle in the Jokes and Riddles category. In paperback, it's in the top 100 in Puns and Wordplay and ready to break through the top 100 at #104 in Jokes and Riddles.
Her many years of doggedness in the NYC comedy scene earned her high-ranking celebrity endorsements, including comedians Colin Quinn, Jim Gaffigan and Dave Hill, writer and comedian Sara Benincasa, Seth Myers' head writer Alex Baze, writer and illustrator Bob Itzkoff, New Yorker Cartoonist Bob Eckstein, and more.  According to Bob Eckstein, "Jessica is a joke encyclopedia.'' Again, Sara Benincasa thinks that "Jessica Delfino is an awesome storyteller, performer, writer, and general raconteur. She's a hilarious, thought-provoking heroine of a defiant downtown NYC art world. She has blown me away every time I've seen her perform, and her tales are moving, strange, smart, funny, poignant, and beautiful. Read everything she writes, please."
Some samples from her book include:
How do you poach an egg? You just take it when the chicken isn't looking!
What state is the most inquisitive? Why-oming!
What do you get when you combine guacamole and bread? Avocadough!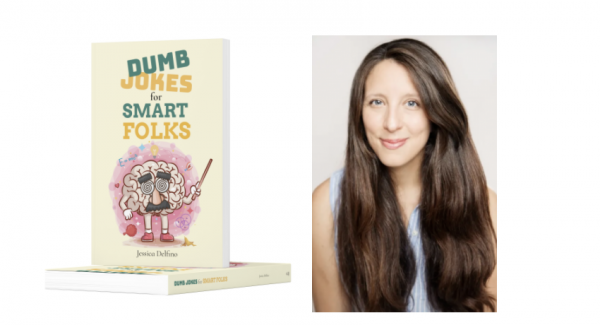 To purchase Jessica Delfino's "Dumb Jokes For Smart Folks", visit the author's Amazon page. 
About Humorist Media:
Humorist Media LLC is a comedy media company that publishes WEEKLY HUMORIST magazine, comedy podcasts- including TALKWARD (their flagship interview show), stand up comedy showcase show GUARANTEED DELIVERY! Humor fiction, parodies, cartoon collections, and joke book publishing via HUMORIST BOOKS, and develops streaming and traditional live-action and animated scripted/unscripted entertainment through HUMORIST STUDIOS.
Media Contact
Company Name: Humorist Books
Contact Person: Andy Newton
Email: Send Email
Country: United States
Website: http://humoristbooks.com/


[ad_2]