[ad_1]

WBC heavyweight champion Tyson Fury has revealed how he has managed to perform at the biggest stages in the world.
The charismatic champion is known to be the fighter who always rises to the occasion. Furthermore, 'The Gypsy King' has gone through many mental challenges and obstacles during his time out from the sport. So what is Fury's secret to overcome these challenges?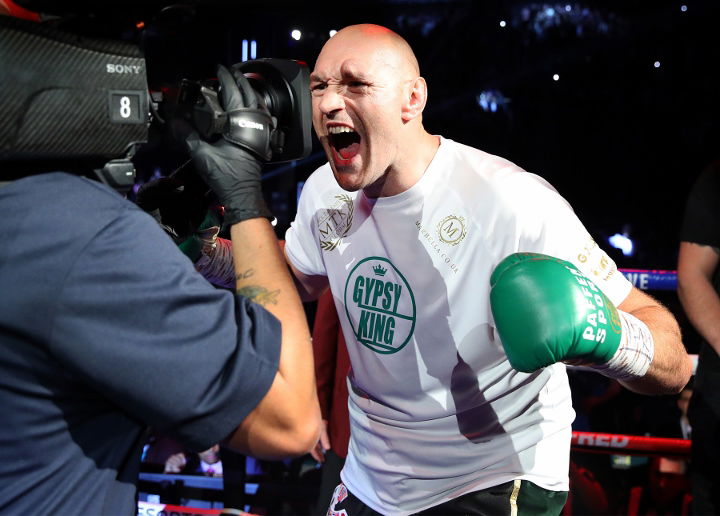 The Englishman announced that he will be releasing a book called 'The Furious Method' in which he will document his journey. To promote the release of the book, Fury released a small snippet from it on his Twitter. Here he revealed the secret of what he does to rise to the occasion.
The post read, "Alter egos are often bigger versions of yourself. If you were to walk out onto a stage in front of tens of thousands of people, to capture everyone's attention you will need to be commanding or free from fear and stage fright. By becoming a supreme version of yourself, who moved and talks in a different way, you can overcome your own self-doubting personality and take on a more confident character."
The Gypsy King here bringing you the first piece of advice from my new book #TheFuriousMethod, out in a week! Pre-order from Amazon: https://t.co/ACbPxYoLJB or get your signed copy from Waterstones in link in bio. pic.twitter.com/1q76BvQAYN

— TYSON FURY (@Tyson_Fury) November 6, 2020
This is something one sees in Tyson Fury very often; He embraces the big stage like no other fighter. There is very little that can faze the WBC heavyweight champion, especially when he is in his element. In all his press conferences, interviews, and even in his fights, he shows exhibits this alter ego which seems to give him the added push he requires.
What awaits Tyson Fury in terms of boxing?
Fury will return to his homeland on December 5 to fight Agit Kabayel. There have been several complications for his return; however, it is now confirmed that he is most likely to face Kabayel.
This comes after Fury's camp shut down a trilogy fight with Deontay Wilder. The decision caused a huge stir in the boxing community, but 'The Gypsy King' has remained unfazed.
If you want to pre-order Tyson Fury's "the Furious Method', you can do so on Amazon. Furthermore, fans in the UK can even get their hands on a signed copy from Waterstones. Fans will be eagerly awaiting this book to see what fascinating details it will reveal.


[ad_2]