[ad_1]

The University of North Texas's annual Mayborn Literary Nonfiction Conference is going virtual from Oct. 16–18 after its usual summer date in Grapevine was canceled.
This will be the 16th year of the conference and its theme is "20/20: Bringing Truth Into Focus." A principal lecturer at UNT's Mayborn School of Journalism, organizer Neil Foote said the theme was decided last year, but he finds it just as relevant now.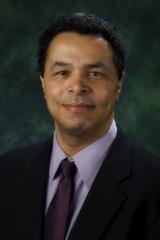 "Journalists are being called enemies of the people and being discredited for the great work they're doing," Foote said. "We thought this was an opportunity to address some critical issues about bringing truth into focus."
While the conference may be virtual now, Foote said they are hoping to try some interesting, creative things to recreate past years' engagement.
"We're looking at a couple different things that will continue the spirit of the conference, which is high-level, high-quality speakers providing insights on writing, reporting and storytelling from the best journalists and offices in the country," Foote said.
Unlike previous years, however, Foote said the virtual conference could allow for registered attendees to access content after the conference has ended.
"We're hoping once you register, you can get access to this content remotely and on demand over the course of the years," Foote said. "If you miss one of the conversations, you'll be able to log back in with your credentials."
Registration, which is set to open at an unspecified date in August, is also cheaper than previous years at $99 per person.
Foote said providing food and beverages and securing a venue are a couple of the "huge expenses" that are no longer a factor and allow for cheaper registration.
"The benefit of doing it online is while we're going to miss out on that impromptu and very personal content, we have eliminated a huge amount of cost," he said. "While we can't have that in-person contact, we can create an experience that is still enriching and minimize the cost."
Foote said he is feeling optimistic that the lower cost and new dates will also give more people access to the conference and increase attendance.
"We've always had it during the summer," Foote said. "[This year], it's in the flow of students and faculty as well as the huge number of people who are our biggest fans: journalists, authors, agents and other educators. We're encouraged that the low price, timing and the quality of content is going to help us get a little boost in attendance."
Organizers have not figured out exactly what electronic tools will be used for the conference, but Foote said it will include several live and pre-recorded elements.
"The good news is that our keynote [speakers] are all eager to continue their participation in the event, as well as the 20 or so other panelists who will be participating," Foote said.
The conference will showcase three keynote speakers: Sarah Broom, Major Garrett and Gene Weingarten.
Broom authored 2019 National Book Award Winner and New York Times bestseller The Yellow House.
Garrett was named CBS News' chief Washington correspondent in 2018 and reports for all CBS News broadcasts and Platforms.
Weingarten is a Washington Post journalist with a weekly humor column "Below the Beltway" and several book titles, such as I'm With Stupid: One Man. One Woman and 10,000 Years of Misunderstanding Between the Sexes Cleared Right Up.
Weingarten said while he has not done many virtual conferences in the past, he has gotten pretty used to them since the pandemic started.
"To me, a virtual conference is really the same thing," Weingarten said. "You can't look out on a big admiring audience and that's probably a good thing."
Foote said the organizers are also working on "several surprises" for the conference. Attendees will also be able to participate in contests like the six-word baby shoes contest, a feature of past conferences. The Mayborn plans to launch a podcast, Mayborn Lit Conversations, to extend the conversations featured at the conference.
"We've got a lot of interesting elements that I think could be kind of fun to use," Foote said.


[ad_2]