[ad_1]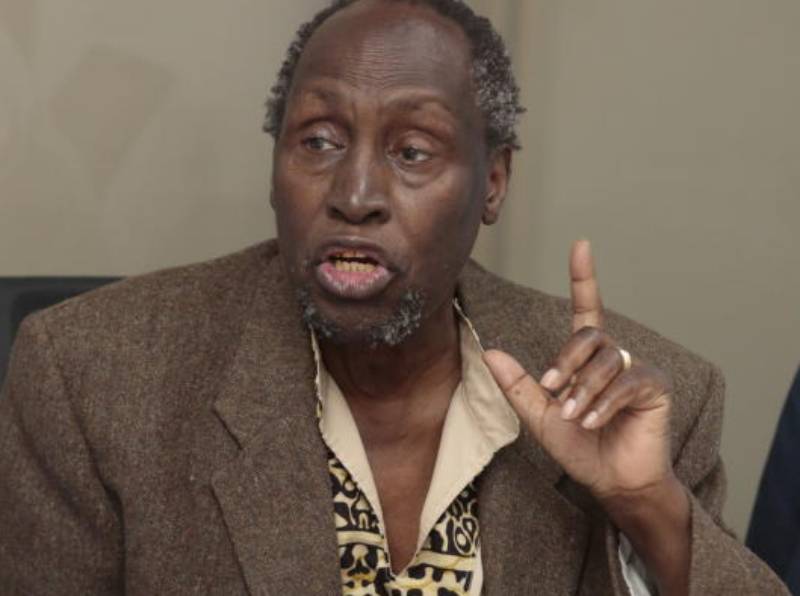 Veteran author and scholar Prof Ngugi wa Thiong'o (pictured) was on Thursday awarded the Catalonia International Prize.
The prize, commonly known as the Premi Internacional Catalunya, is given to people whose works have contributed to the development of culture, science and economics.
While awarding the award which comes with a cash prize of more than Sh10 million (80,000 Euros), the Catalian government said Ngugi was recognised "for his distinguished and courageous literary work and his defense of African languages, based on the notion of language as culture and collective memory."
SEE ALSO: Covid-19: 72 more people test positive, tally jumps to 2,093
During the award ceremony, Ngugi who spoke in his native language Kikuyu, said he got the news that he had qualified for the award in December just as he was going for a heart surgery.
"Before they took me to the operating room, I wrote a Will. And when I received the news that I had been feted, I felt alive again," he said.
Chaired by the President of Catalonia, the team picked Ngugi among the 74 candidates drawn from 35 countries who had presented their work for review.
"In all the genres he (Ngugi) cultivates; novels, essays, memoirs, and theatre, he combines the most profound African traditions with a sensitive yet merciless description of the social and political situation in his native Kenya," read a report that announced him as winner.
Other notable personalities who have won the prestigious Catalonia International prize include Bishop Desmond Tutu, social activist Malala Yousafzai, Egyptian feminist Nawal al Sa Dawy, Japanese novelist Haruki Murakami and philosopher Karl Popper.
The award ceremony was initially scheduled for early this year, but the Covid-19 pandemic coupled with Ngugi's health made them to push it to September. Ngugi attended the ceremony via video conference.
The ceremony created international interest, especially as he chose to use his native language to address the attendants.
In past interviews, Ngugi has often defended speaking in his local language as a way of empowering Africa by making Africans understand that they needed to own their resources, including their language. 
[ad_2]