[ad_1]

While COVID-19 has seen many housebound Australians turn to the printed page to see out the shutdowns, the cancellation of major literature festivals and closure of many physical bookstores has had a material effect on local authors, publishers and booksellers. At the same time, the broader Australian media landscape has seen arts pages and budgets disappear at a time when storytellers and freelance writers are most in need of such opportunities.
'A Year In Review' will see Writers SA commission a series of book reviews to be published by media partner The Adelaide Review over the next 12 months. With a focus on titles published during the pandemic, these pieces will amplify Australian authors and publishers, and support writers and critics to lead the important cultural conversations that these books inspire.
"The social and economic shock of COVID-19 has been felt keenly by the literary industry – writers, publishers, festivals, journals, writers centres, small presses and booksellers," Writers SA director Jessica Alice says. "All of whom play a role in the creation of literature and the promotional events that connect books with an audience of readers."
"This project will fund the book reviews that stimulate book sales and the royalty income that authors need to survive; it will pay writers to create the critical responses that authors need to continue their work; and it will support a strong culture of literary criticism in Australia," Alice says.
Reviews will appear in print and online in The Adelaide Review from August 2020, beginning with Eritrean poet and author Manal Younus reviewing Jessie Tu's A Lonely Girl Is A Dangerous Thing, and Boandik writer Sasha Smith exploring Rita Therese's Come: A Memoir.
"The Adelaide Review has a long and storied relationship with Australia's literary community over four decades," Digital Editor Walter Marsh says. "We're thrilled to partner with Writers SA to bolster our existing coverage of Australian writing, and to support and nurture emerging critical voices and important conversations in our pages."
"This is an opportunity to express an opinion through and about literature, and adding to the conversation about Australian writing at a time when it is evolving and there are more writers of colour," critic Manal Younus says. "It's so valuable to be introduced to more works, and to think critically about them while also honing skills to express that and having a platform to do that."
"It's no secret that we've seen a contraction of the media space allocated to reviewing Australian books over the past few years," says Hachette literary publisher Robert Watkins, who is a support of the program. "To have another avenue available to show the wealth of talented, exciting Australian voices being published is an incredible opportunity that is a gift to authors and readers everywhere."
The project is supported by The Australia Council of the Arts as part of its COVID-19 Resilience Fund. 
Visit writerssa.org.au for more information, and keep an eye on adelaidereview.com.au for the first reviews in mid-August.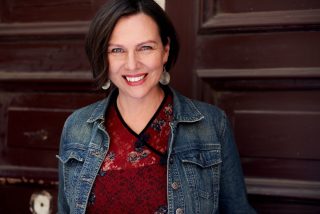 Related Article
'Stories are hard to lock down': How South Australian authors have been weathering the storm

Get the latest from The Adelaide Review in your inbox


Get the latest from The Adelaide Review in your inbox

[ad_2]